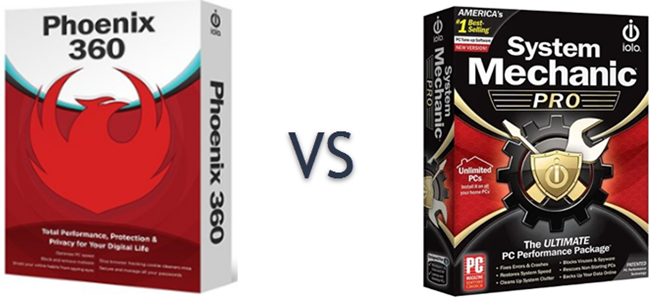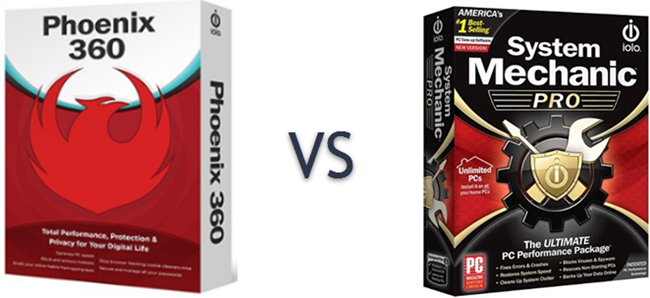 Are you amongst those who purchase different programs for detecting and eliminating malware, securing your online accounts, protecting your identity, as well as fine-tuning your PC to boost its performance?
You can save a lot of money and get all of the above features in a single software. If you do not believe it, go through this Iolo Phoenix 360 review 2021.
This program consists of several modules such as malware killer, ByePass password manager, system mechanic, and privacy guardian.
Why is it Important to be Protected?
You might not be aware, but cyber-criminals are constantly on the lookout to find exploits in your computer while you are surfing the internet, and use them to inject malicious code, which allows them to access your private data such as your online banking credentials and the details of your credit card.
The Privacy Guardian Module
This is where the Privacy Guardian module of this program plays a protective role. It employs an "anti-fingerprinting" method that blocks trackers that typically follow your browser from one website to the other to generate a profile, which can be used to target you with contents such as personalized ads.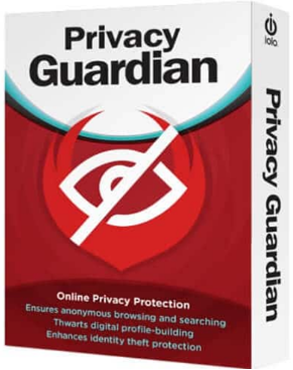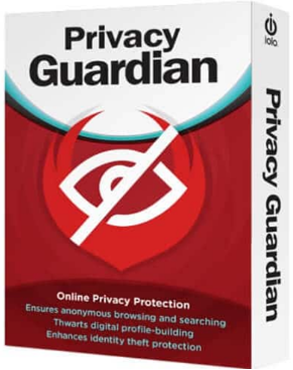 This software also informs you of the number of times it has prevented others from tracking your profile as well as the sites that are tracking you.
The ByePass Module – Password Manager
I was pleasantly surprised by the secure password generator plus manager while testing the program for this Phoenix 360 software reviews.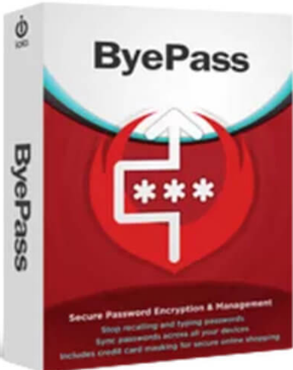 If you register with and log on to numerous sites every day, you will understand the headache of noting down the username and password for each site in a notebook. Remember, you should never store these details on your computer, as online criminals might be able to access them if they can compromise your computer.
The ByePass module maintains all of your login credentials within an encrypted vault, which is secured with a master password. This ensures that you only need to remember one password to gain access to all of your passwords.
No doubt, you can always purchase a dedicated program for this task, but why spend more when it is available as a part of the Iolo Phoenix 360? This is just a hint of what you will get with this program as you will find out later in this Phoenix 360 reviews.
What is Phoenix 360 from Iolo?
Phoenix 360 from Iolo is an all-in-one suite that has all you need to secure and optimize your PC while surfing the internet. It includes the Privacy Guardian, ByePass, System Shield, Malware Killer, Search and Recover, DriveScrubber and System Mechanic Pro.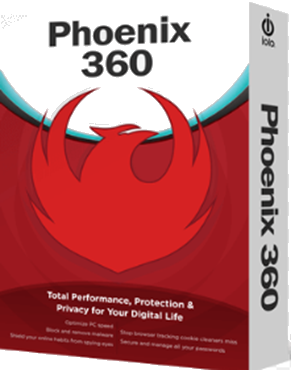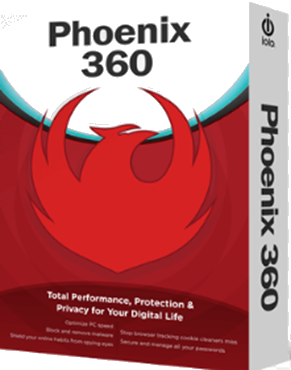 While going through this Phoenix 360 Iolo reviews, you will find that it is a total solution that protects your computer while you are browsing the net, as well as boosts the overall performance of your computer.
No doubt, you may be aware of the different types of malware that cause havoc to your computer. The Trojan is a kind of malicious software that appears legitimate but can gain control of your PC. It is designed to steal data from your computer, disrupt its performance or, in general, cause other harmful actions on your network or data.
The Malware Killer Module
The "malware killer" module of Phoenix 360, apart from blocking your computer from malicious software, finds and removes existing ones too. This module employs a huge cloud-based database for detecting threats and uses a heuristic approach to block suspiciously behaving programs.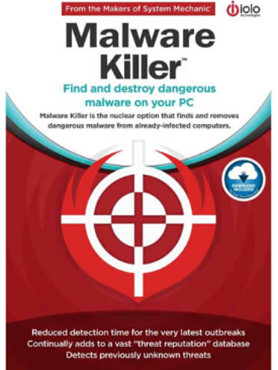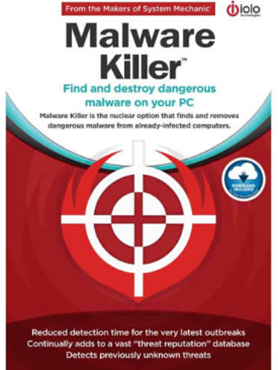 It is simply perfect for identifying threats in case you are unable to connect to the cloud as well as remove the latest malware.
What Does Iolo Phoenix 360 Do?
Apart from what has been mentioned above, this software secures your browser as well with its 'ByePass' and 'Privacy Guardian' modules. While the former works with Firefox and Chrome, the latter protects Edge, Opera, Windows Explorer, Chrome, and Firefox.
ByePass is a secure password manager that stores all of your passwords inside an encrypted file, which you can access via a master password. It can also store details of your credit card securely. The best part is that it employs dual-layer encryption, making it impossible for even the seasoned hacker to gain access to your private data.
Browse and Search the Internet Privately
Would it not be great if you had a private search tool? The developers of Iolo Phoenix 360 have included this module too, and you can use it as the primary search engine of your browser.
How Does Iolo Phoenix 360 Work?
Once downloaded, registered and installed, this program runs silently in the background, protecting your computer from all types of malicious code. It also keeps a constant check on the performance of your computer and performs actions to improve its performance as and when required.
Iolo used to sell the system mechanic as a single software, but they have now included it with Iolo Phoenix 360.
Simple to Use
I have reviewed many other security programs before; however, this one takes the cake for its sheer power and the simplicity of use. The main dashboard is so user-friendly that you can master it in a couple of hours.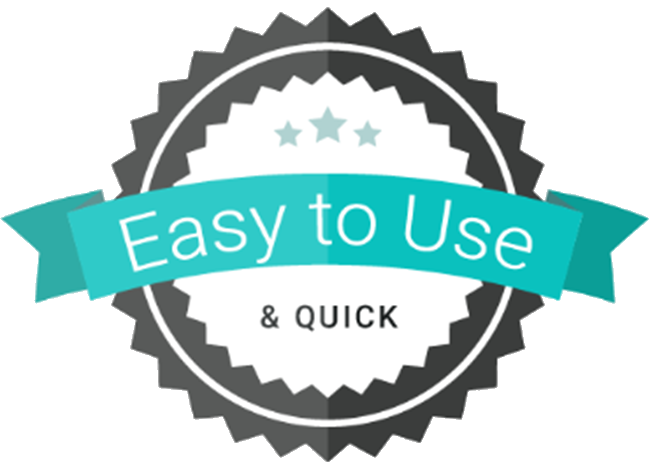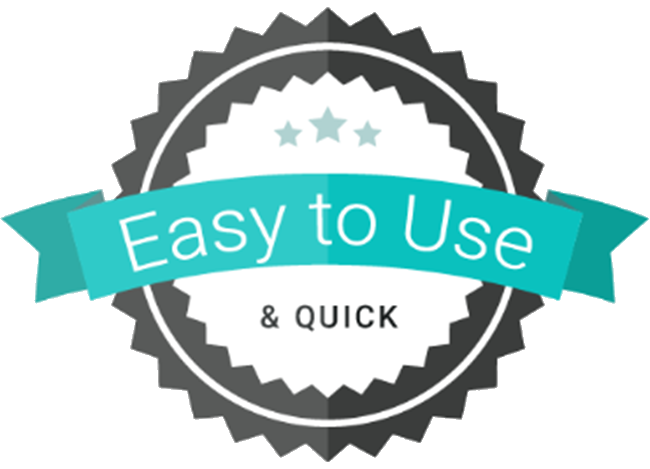 The Modules Found in the Phoenix 360 are Individual Programs Too
Alert! Although all of the components of this program are accessible from the main dashboard, all of them are individual programs, meaning that you have to install them separately. Ensure that you have your registration key handy, as you will need it each time you install a different module.
I wish that the vendor changed this and allowed users to register all of the modules in one go.
How Good is Iolo Phoenix 360?
Considering its features and its price, this program is miles ahead of its competitors. Apart from boasting of one of the industry's best PC optimization tools, it boasts of an advanced file recovery module too.
The File Recovery Module
There are countless occasions when users try to permanently delete a file by holding down the shift key and clicking on the delete button only to realize later on that they have deleted the wrong file.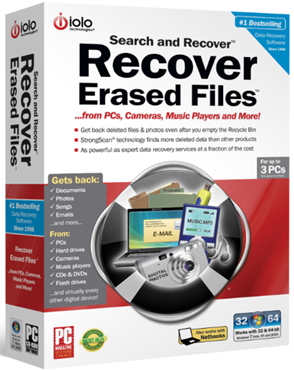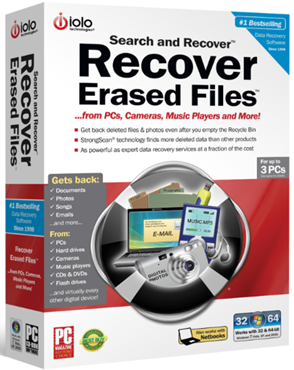 Deleting a folder using the above procedure does not put it in the trash bin, making it virtually impossible for typical PC users to recover them unless they purchase and install a file recovery program. The good news is that Iolo Phoenix 360 also contains an advanced file recovery module, which one can use to recover accidentally deleted files.
Hint: The deletion process does not delete the file, but removes its entry from the "table of contents." The offering from Iolo makes use of this to restore the TOC, allowing you to recover the deleted folder.
What is the Difference Between System Mechanic Pro and Phoenix 360?
Phoenix 360 is not an upgraded version of System Mechanic Pro. It is a completely brand new suite containing different modules that offer comprehensive optimization, privacy, and security in a single bundle. It has seven integrated software products, which includes all of the features of System Mechanic.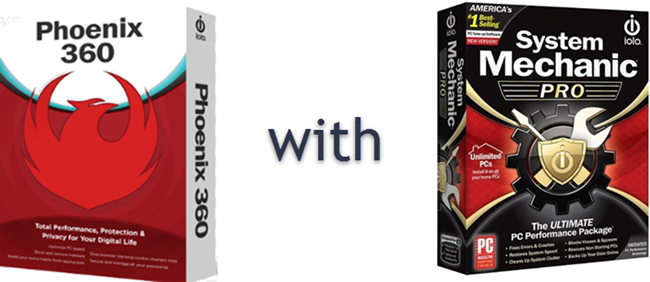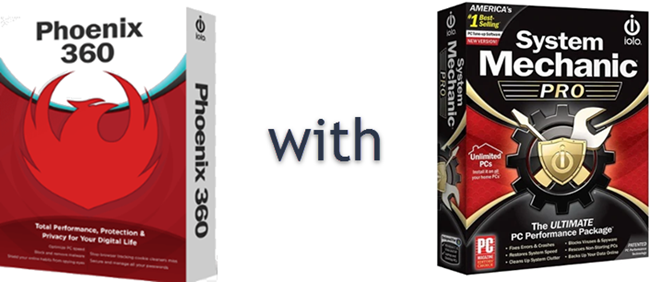 You will find the features of System Mechanic Pro in the speed and stability module of Phoenix 360. In simple terms, this program, apart from keeping your computer safe from online threats, also fine-tunes your computer so that it runs like new.
I could not believe the boost in the performance of my PC after installing all the modules of Iolo Phoenix 360 and running its speed and stability module. I was also surprised by the fact that it detected several malware, which my previous security program missed.
Most users do not know the difference between these two offerings from the stable of Iolo and end up purchasing both of them.
Is Iolo Phoenix 360 Worth it?
Although I have used this program extensively and am extremely impressed with it, chances are that you might harbor doubts about its performance.
The vendor has got you covered. They offer a 30 days money-back guarantee. If you do not like its performance, which I strongly doubt, you can uninstall it from your computer within 30 days of purchasing it, and request a full refund… no questions asked.
'Should I Get Iolo Phoenix 360?'
I have noticed many individuals asking the above question. My simple answer is that they should, especially as they have the option to request a refund. By the way none of the individuals to whom I recommended this software have asked for a refund.
They were awed by the ability of the software to trap and delete potential threats before they could cause mayhem and boosted the performance of their computers too. Some of them went as far as to say that they felt as if they were using a brand new computer after Iolo Phoenix 360 completed its task.
Did I forget to mention that most websites drop a cookie on your computer, each time you visit them? Cleaning all traces of these cookies is a tough and time-consuming task. However, this offering from Iolo removes all cookies stored on your computer with a single click of the mouse button.
Nobody Can Find Details of Your Browsing Habits
You might be aware of how Google gathers information on the sites you visit through the cookies they deposit on your computer, and then bombard you with ads of those sites even when you are visiting a different site.
Google has recently rolled out a new mechanism. It bombards you with advertisements of the sites you had visited just after you launch the browser, placing the ads at the bottom right-hand corner.
No doubt, you can remove those ads by clicking on the `x' button on the ad. However, this means that your online privacy is being compromised.
You no longer have to suffer from these headaches, as Iolo Phoenix 360, removes all traces of your browsing history. You can also use it to completely remove all traces of your browsing history without having to navigate through several sections of the browser.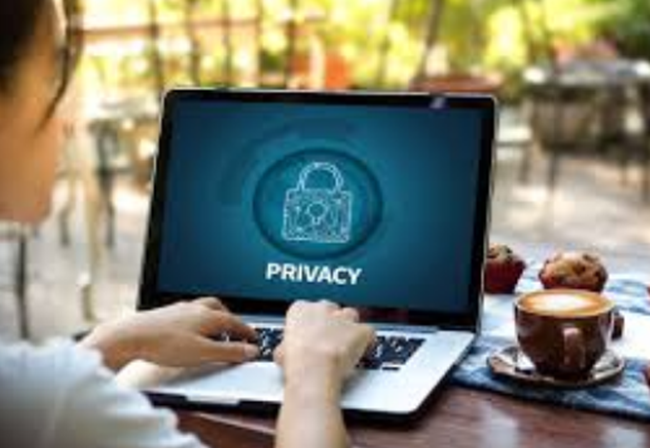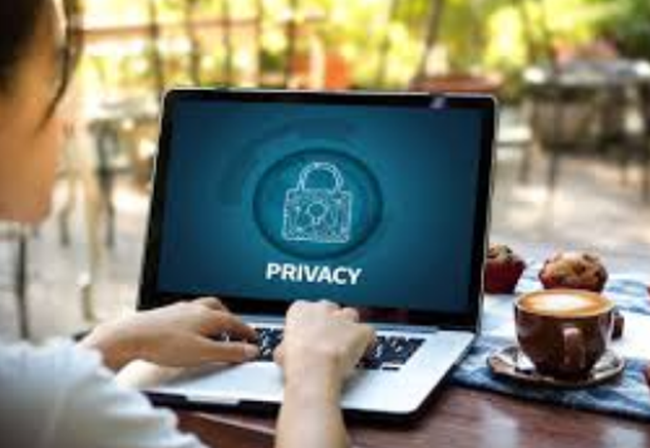 The Privacy Guardian module of this software provides users with complete online privacy, thanks to its secure browsing mode. Remember, virtual private networks and cookie-based tracking blockers are helpless against the latest generation of sophisticated types of online tracking.
How Much is Iolo Phoenix 360?
Price
Typically, the price of this software is $79.95. However, for a limited period, the vendors are offering a discount of $15.99. This means that you can purchase this awesome software for a pocket-friendly price of only $63.96.
I am not sure if the vendors will offer this discounted price for long. Therefore, I suggest that you purchase it immediately and avail of the special discount. I can guarantee that this is the best investment you can make for keeping your PC safe, and ensure that it is fine-tuned at all times.
Considering its awesome features, you might be wondering about the Iolo Phoenix 360 cost, and thinking that this program might not be suitable for your budget. Be prepared for a pleasant surprise when you visit the website of the vendor to check out the pricing.
Phoenix 360 vs System Mechanic Pro
People often ask me the difference between Phoenix 360 vs System Mechanic Pro. I have a simple answer for them. The company offering Phoenix 360, had successfully marketed System Mechanic Pro for many years, and it is still considered amongst the best PC tune-up tools.
System Mechanic Pro – Included in Phoenix 360
However, there is no reason for you to purchase System Mechanic Pro separately, as you get it as a part of the bundle when you buy Iolo Phoenix 360. Imagine the advantage of purchasing online privacy and anti-malware software and get the best system maintenance software for free.
It is better to purchase this amazing system protection and performance booster software from the Iolo Phoenix 360 official site.
Visit their site and check the in-depth details of all of its modules. When satisfied, click on the green icon with the "get it now" text. Your browser will be redirected to another page where you have to fill up a form with your details, including your email address. Once you have filled up the form, complete the payment process.
The vendors offer you options to pay via credit card or through PayPal. Once you have completed the payment process, check your inbox for a mail containing the serial number required to register the software along with the Iolo Phoenix 360 download link.
Download the software, register its different modules and scan your PC with it. Be prepared for a shock when you view the number of malware it detects and eradicates. You will love the boost in the performance of your PC too.