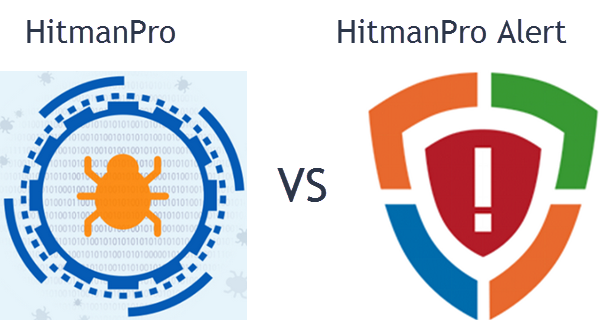 Protect Now               Get HitmanPro.Alert
It seems that the developers of Hitman Pro never sleep. I had reviewed this awesome antimalware sometime ago with Hitman Pro in 2022, becoming more powerful than its previous avatar, so much so that I have had to write a fresh review again.
However, a more powerful antimalware is the HitmanPro Alert.
Find below details about both the HitmanPro vs HitmanPro Alert in order to make a more informed choice.
While antivirus programs were sufficient to protect the data in your hard disk drive a decade or so ago, they do not have the capability to ward off threats by malware. If you still do not believe me, go through my HitmanPro Alert review to find out how cybercriminals are taking advantage of your negligence to steal your private data.
First, let's begin with HitmanPro.
Quickly Navigate to:
HitmanPro Review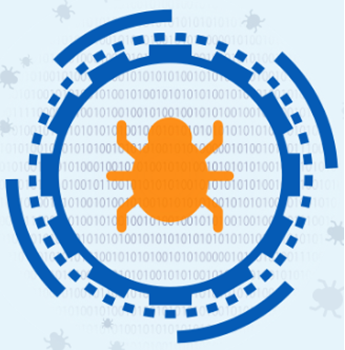 What is Hitman Pro Anti-malware?
Those who have not read my previous reviews of HitmanPro might be asking, "what is Hitman Pro software?".
In layman terms, it is the best software available that can detect both viruses and malware, and eradicate them from the hard disk drive of your computer before they can cause any damage.
Those who are still using an antivirus approach only need to be extremely cautious and consider themselves lucky that their computers have not been infected with Ransomware malware.
They also do not know if their computer has been infected with dangerous malware such as keyloggers, which note down each keystroke they type on their keyboard and send those keystrokes to the developer of the keylogger.
Using this approach, a cybercriminal can easily gain access to their private data such as the username and password required to log on to their online banking services.
The perpetrators of the crime can also steal other private data such as their credit or debit card information. They can use both these details to siphon off money from the victim's bank.
There are other types of malware too, which I shall discuss later on. Do not expect to find any mention of Hitman Antivirus review alone here as this software traps both malware and viruses with consummate ease. We'll go beyond just an antivirus in this Hitman Pro review.
Why is HitmanPro Malware Removal Tool the Best?
Small File Size
To begin with, I was amazed by the small file size of Hitman. At 12 MB, it is the smallest-sized installer. The reason behind this is that this tool does not contain all the virus and malware signature bundled with it. It connects the installed device to the vendor's cloud server, which carries out the scanning and detecting process.
You might be aware that certain malware, especially rootkits, load themselves into memory and remain resident over there. Some of them also block the .exe files of an antimalware program from executing and loading the program on the hard disk drive of the infected device.
Can Be Run from Any Storage Device
You will not face any such problems with Hitman Malware cleaner, as you can run it from CD, DVD, and even flash drives. Simply copy the executive file to any of these devices and run it from there. If necessary, right-click on the installer and run as administrator if the normal installation process does not work.
The coders of most antivirus and antimalware programs wait for a new threat to appear, send it to their detection team, who creates an antidote for it, and allows users of their programs to download it. However, in the case of complicated signatures, it might take the detection team several days or even weeks to create an antidote.
Blocks Anti-malware Before It Gains Entrance Into the User's PC
Hitman antimalware follows a totally different approach. It scans all new pieces of code using the heuristic approach to determine whether they are safe or not. If the program finds anything fishy in that code, it blocks it from processing and sends a copy of the signature to the developers of Hitman.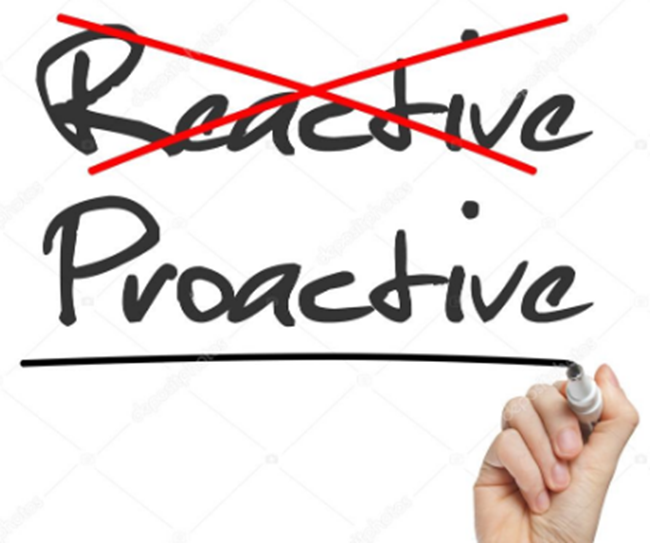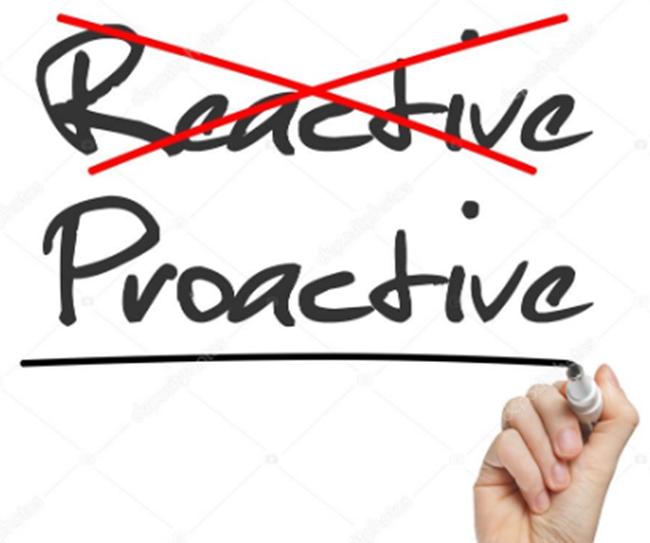 Why this Approach is Better?
This approach protects you against unknown and new threats. On extremely rare occasions you might come across a false positive in which the Hitman spyware removal tool mistakenly prevents certain genuine programs from installing, as they follow the same procedure as that by spyware.
In such a scenario, inform the support center of Hitman, and they will make changes in their code almost immediately, following which it updates the online signature database so that you face no problems in installing that software.
Fast Scanning Process
I was expecting a high-speed scanning by the Hitman adware removal tool, and the program lived up to my expectations. As it does all the scanning on the cloud, it does not eat up computer resources, allowing the user to work unhindered.
The beauty of this online scanning system of Hitman pro cleaner is that it is a clear winner when downloading huge files from unknown sources. It first scans the file at high speed on its cloud server and allows it to download to your computer only if it is safe. You might well have to wait for 10-15 minutes had you downloaded a 15 GB file and your onboard antivirus or antimalware program had to scan it.
Best Protection Against All Viruses
Although you will not find any mention of antivirus on Hitman's site, the accuracy of the Hitman virus protection module is the best in the world. Add to this the advantage of cloud scanning that the HitmanPro antivirus module boasts of, and you can easily understand why I recommend this program to everybody.
HitmanPro vs HitmanPro.Alert
Although HitmanPro offers comprehensive protection against viruses and malware, I would strongly recommend that you also check out HitmanPro.Alert, which takes cybersecurity to a level you might not believe possible. You can find details about it on the vendor's site and I shall also take some time to discuss 'Alert' along with this HitmanPro review.


Protect Now                                        Get HitmanPro.Alert
I shall only say that the Alert version provides the best protection against Ransomware and is miles ahead when compared with other programs of the same category available on the market.
For your information, SurfRight, the creators of HitmanPro joined hands with Sophos, the undisputed global leader of online security programs, in the year 2015. Therefore, when you are using HitmanPro, you are using the combined power of two of the leading cybersecurity companies in the world.
Both of these companies have experience in excess of 30 years in the field of cybersecurity and offer the latest technologies to fight against viruses, phishing, spam, malware, ransomware, keyloggers, 0-day exploits, and other types of cybercrime.
Understanding the Heuristic Approach
I had earlier mentioned the heuristic scanning approach used by the HitmanPro malware removal tool. Let me explain the same in-depth. Vendors of most antivirus and antimalware programs wait for an attack to take place, after which their program sends the signature of the virus or malware. They then take time to research the strain and create an antidote for it. This is a laborious and time-consuming process.
The developers of Hitman Pro Antivirus have taken a different approach. Their program inspects all files that operate like malware, irrespective of their innocent appearance. This method allows this program to detect and remove both new as well as developing 0-day malware for which other antivirus and antimalware programs have no current detection signature.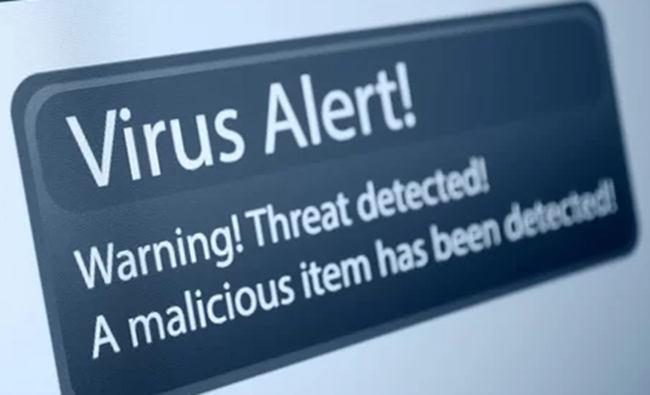 No doubt, there are bound to be rare false positives, but they can be fixed by reporting about it to the support staff of HitmanPro.
How HitmanPro Protects Against Rootkits
I would like to add how this awesome anti-cybercrime program acts against rootkits. These dangerous and malicious bits of code alter the MBR (Master Boot Record) permitting them to launch and reside in memory before the Windows operating system boots up.
The proprietary technology of HitmanPro gathers HDD information from uninfected computers and stores representations of them on the cloud. As soon as this antimalware detects something fishy on the hard disk drive, it refers to information stored on the cloud to find a workaround.
Thanks to this approach, HitmaPro can bypass the zero-day exploit in the MBR and check the actual areas infected by the malware to start the cleanup and remediation process. All of these actions take place in the background and do not require any human intervention, giving this antimalware a distinctive advantage over other antivirus programs.
Worried About Your Windows Version or Platform?
Are you worried about the platform or version of your Windows operating system and have doubts that it will not run this amazing antimalware program? You will be pleased to hear that HitmanPro is compatible with Windows 7, Windows 8, Windows Vista, as well as Windows 10.


So, do not search the vendor's website for different installers for different versions of Windows. The sole installer that downloads when you click on the Hitman Pro download link, detects the version of Windows installed on your computer's hard disk drive and installs the appropriate module.
The procedure is the same when you search the website of the vendor for links to download Hitman Pro 32 bit or 64 bit. The vendor offers a version for users of Windows XP too, but only for the 32-bit version.
The installer determines the architecture of the Windows on your computer and installs a suitable version.
For those who use the Mac, Sophos (co-creator of HitmanPro) has got a very good and solid antivirus and antimalware for Mac that you can check out here.
Is Hitman Pro Free?
I have been asked by the readers of my previous review of Hitman Pro if the program is free. I am sorry to disappoint them, but considering the speed and amazing ability of this antivirus and antimalware combo, and its relatively cheap price, it is not possible for the developers to offer a free version.
However, they do offer you the option to download and try their program for 30 days without any charge. Click on the green "free 30-day trial" icon to download the Hitman Pro 30 day trial version. The good news is that this trial version offers nearly all the features of the paid version and allows you to scan your computer as many times as you want.
However, if you require to remove a quarantined malware infection, you have to purchase the paid version. By the way, you can also schedule this program to perform automatic scans when Windows launches, on a daily basis, or on specific days as determined by you.
Be Careful
You need to exercise caution while downloading HitmanPro from the net. Ensure that you download it only from the website of the vendor. Do not be lured by ads of websites offering Hitman Pro free version or Hitman Pro free license, as there is no such thing. In fact, the file you download from unknown sites might cause more harm to your computer.
Typically cybercriminals change the code (also known as reverse engineering) of the original Hitman Pro to include malware on it, and disable its protection scanner and offer it for free. Installing such a program on your computer opens up the gate for these criminals to attack your computer and steal private data from its hard disk drive.
No doubt, you have the option of HitmanPro free download from the website of the vendor. However, you will be only downloading the HitmanPro trial version from there.
Is HitmanPro Good?
The HitmanPro malware removal tool is the best in its class and has the highest detection rate in the industry. This is not surprising considering that the vendor has a tie-up with Sophos, the industry leader in cyber threat protection software.
Hitman Pro Price
The costs of the pro version are pocket-friendly considering the bouquet of protection modules it contains. Here is detailed information regarding the costs of the software.
How much is Hitman Pro?
• The cost of protecting one PC for one year is $24.95
• The cost of protecting one PC for three years is $49.95
• The cost of protecting three PCs for one year is $37.95
• The cost of protecting three PCs for three years is $74.90
Get Hitman Pro Today
Although the vendors do not offer Hitman Pro discounts normally, you can expect reduced prices during occasions like Black Friday, and Christmas.
If you have checked the Hitman Pro price chart above, you will agree that the cost is quite pocket-friendly.
Is HitmanPro Safe to Download?
People have also asked me if Hitman Pro is safe to download. You can rest assured that it is extremely safe as long as you download the software from the website of the vendor using their HitmanPro download link.
Instead of waiting for a ransomware attack to take place and having to shell out in excess of $300 to hopefully get the key that will allegedly revert the encrypted files to normal, buy Hitman Pro.
Purchase, download and install the Hitman Pro anti-malware on your computer today, and allow it to scan its hard disk drive to detect installed viruses and malware of all sorts, and quarantine them.
Remember, you need to be connected to the net to install Hitman Pro. Once you have completed the process, please let me know how many malware and viruses it has detected as well as how good Hitman Pro is.
HitmanPro Alert Review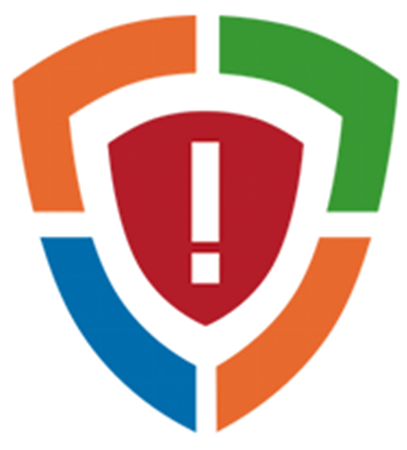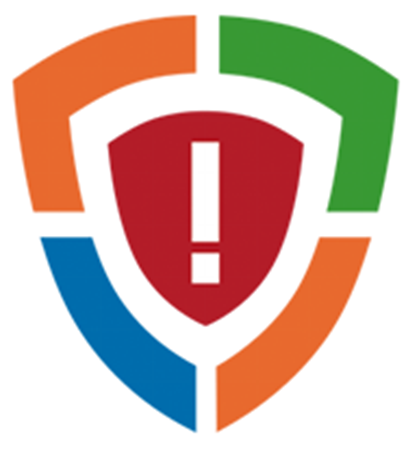 I have tested many other malware programs and have decided to stick with Hitman Pro Alert, as it provides my computer with maximum security. It hardly eats into my computer's resources, allowing it to provide peak performance.
I have no bias towards this program and I am penning whatever I actually experienced with this program before writing this HitmanPro Alert Review. If you do not believe my views, search online for other HitmanPro Alert reviews, and you will be convinced.
Real-time Protection
Cybercriminals are finding new ways to thwart the defense of antimalware programs. Therefore, it is vital that the developers of such programs always stay a step ahead by detecting these threats, finding a solution for them, and adding them to the database of known threats as quickly as possible. However, this is not as easy as it seems, and it might take the developers several days or even weeks to code an antidote for such threats.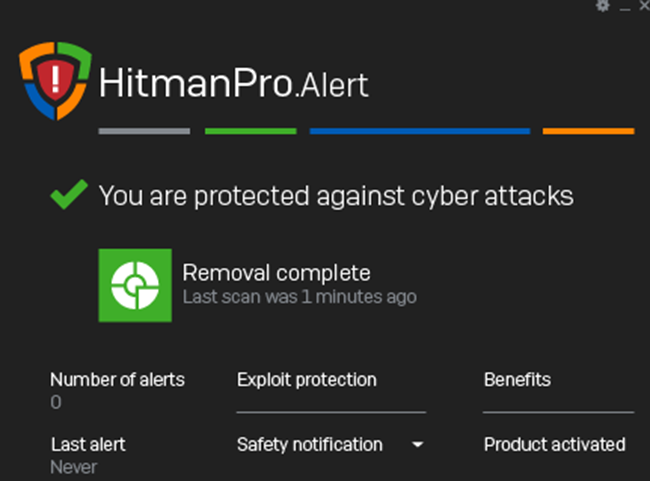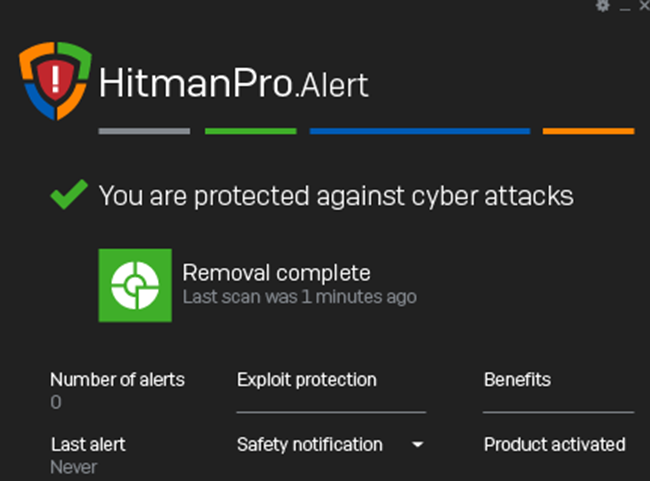 Can you imagine the situation if ransomware encrypts all of the data stored in your hard disk drive because your antimalware program was not able to detect it? You will have no option other than to pay the ransom in Bitcoins and pray that the recipient sends you a key that allows you to decrypt the encrypted data.
This is where the Hitman Pro Alert anti-malware shows off its class. It uses behavior technology to detect yet unknown threats, quarantines them, and sends a copy of that file to the developers. This is known in technical terms as Heuristic detection. This detection and quarantining ability of the program should satisfy skeptical persons who refuse to believe something without proof of how good is Hitman Pro Alert.
Stay Away from Pirated Software
You should never opt for pirated software, as most of them use "keygens," an executive file supposed to generate a serial key for activating the program. However, people, in their hope of getting software for free, keep on downloading such stuff on a regular basis.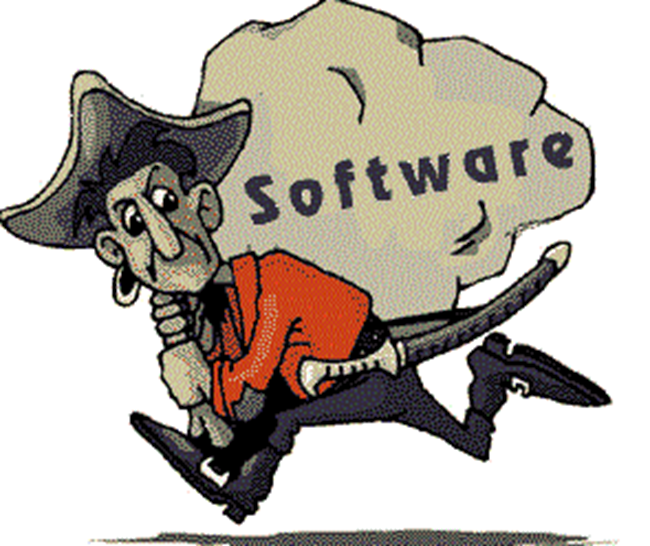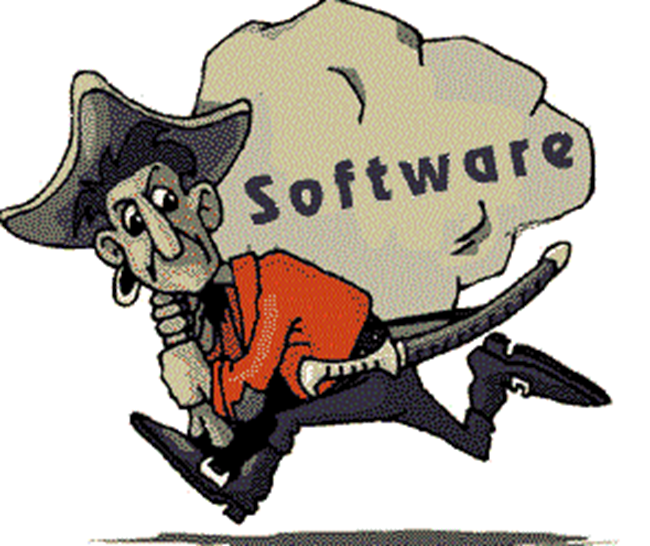 Cybercriminals often tap into the greed of such individuals and often include malware in those keygens. By the time you realize that there is something wrong with your computer, as it is booting slowly or is showing some erratic behavior, it will be too late.
More and more companies, offering free software, include other programs with it that install themselves on your computer's hard disk drive during the installation process unless you are careful enough to see the alert requesting your permission to install those programs. Not only do they slow down the speed of your computer, but they also allow other parties to display popup ads while you are browsing the net.
Running the Hitman Pro alert scan, allows you to track such threats and remove them from your computer.
Awesome Scanning Speed
I was awed by the awesome scanning speed of this antimalware and antivirus bundle, which is faster than all other similar programs that I have tested and can safely state in my HitmanPro Alert review, that this is by far the best software solution to protect your computer from all types of threats both online and offline.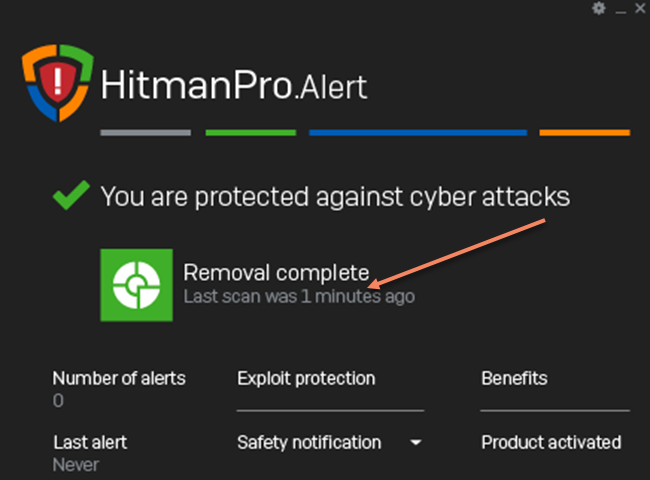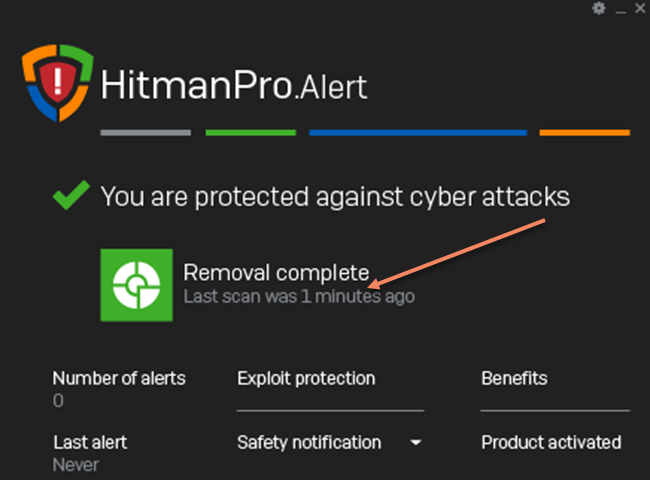 By offline I mean that HitmanPro Alert antimalware detects threats in your rewritable CD, DVD, and pen drives, and prevents malicious code from compromising the security of your computer.
I have received requests from many individuals who had purchased HitmanPro Alert on whether they should also download a separate antimalware or antivirus. The answer is "no" as Hitman Pro Alert already contains the antimalware and antivirus modules.
HitmanPro Alert's Compatibility
This program runs efficiently on Windows 7, Vista, and Windows 10, and supports both 32 bit and 64-bit architecture.


If you still have any doubts, I strongly recommend that you go for the HitmanPro Alert free download, install it on your computer, and run the scanner. You will be surprised by the number of infections it detects, which your antivirus or another antimalware program could not.
Unlike most other malware programs, downloading the Hitman Pro Alert 30 day free trial, provides you with a working copy of the program that scans and detects malware on your computer. It also offers keystroke encryption, browser protection, protection against infected USB, as well as webcam notification (useful when someone is attempting to hack your computer's or laptop's webcam), especially when you are using it on an unprotected public WiFi network.
The developers have chosen to add this option as they want their customers to experience the power of their program, knowing fully well that they will purchase a license on the expiry of the free trial. The paid version contains all the modules of the free version plus ones such as:
Some HitmanPro.Alert Features
• PUP (potentially unwanted programs) protection and remediation. Typically, these programs install themselves on the computer without the user's approval or knowledge.
• Real-time protection
• Anti-ransomware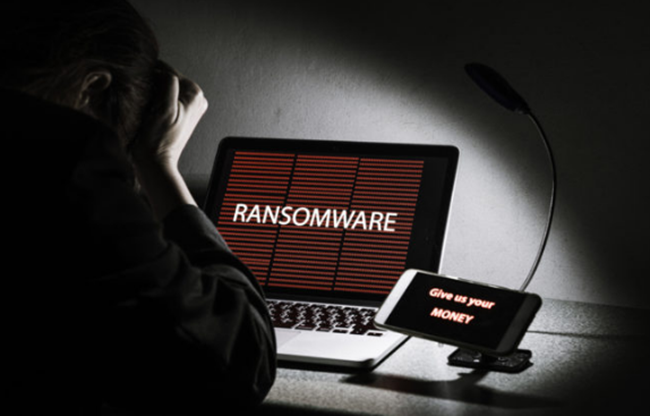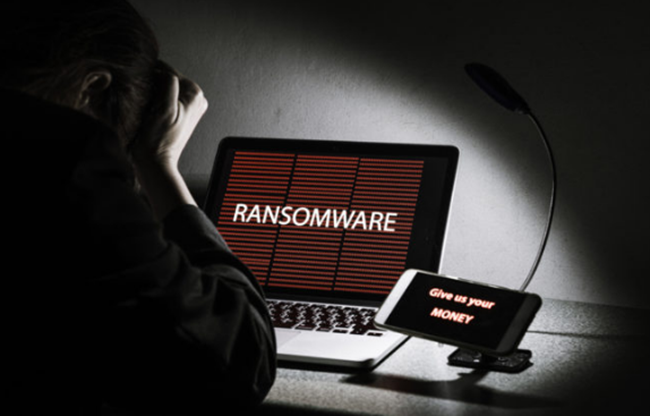 • Anti-exploit (Typically, 0-Days are meant to exploit your computer, and they can be used to put malware on your system. Hitman Pro prevents these exploits from executing).
• Protection against malicious websites (prevents your browser from opening malicious websites that can infect the hard disk drive of your PC).
• Anti-rootkit (protects your computer against rootkits that load in memory before Windows launches, following which it is impossible to remove. This module boots your computer in safe mode and removes this threat).
• On-demand antimalware scanner (permits you to perform a scan for infections in places where malware typically hides such as file system, registry, and memory).
• Cloud-based multi antivirus scanning engine (works extremely fast as it does not depend on your computer's resources).
You Will Not Find Any Mention of Antiviruses
There is no need to write a Hitman antivirus review, as the main program is inclusive of the best antivirus available. Coded by Sophos, one of the oldest and most trusted computer security experts, you can rest assured that you will get full value for your money.
You can download HitmanPro Alert from the developers of the program by visiting their website and clicking on the "Buy Now" button to download Hitman Pro Alert's full version. Alternatively, you can opt for the free HitmanPro Alert download by clicking on the green "FREE 30-Day Trial" button.
Provides Maximum Protection When Connected to the Net
You need to be connected to the net to take advantage of the high-speed cloud-based multi antivirus scanning engine offered by HitmanPro.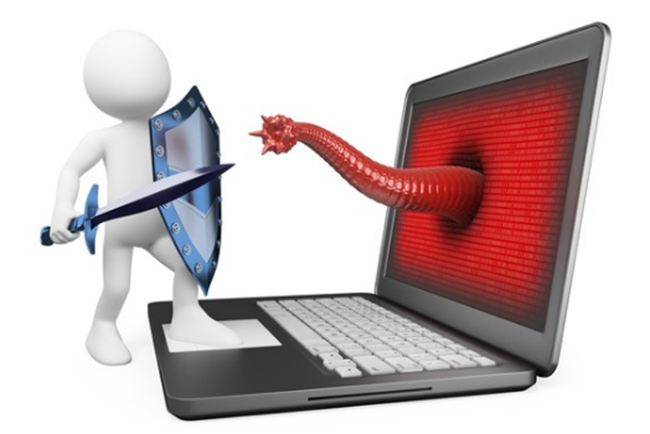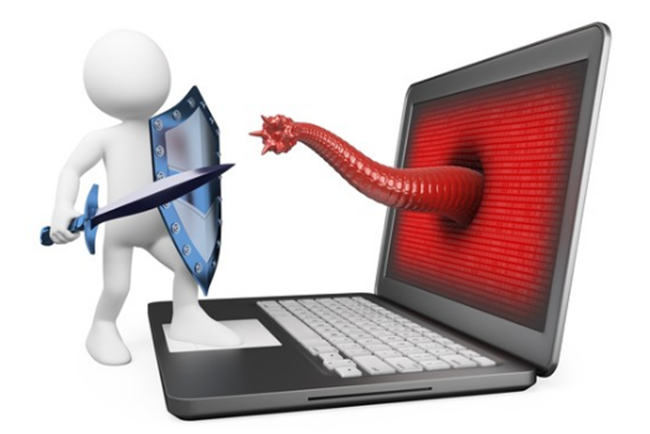 While almost all programs in this category are good at protecting a clean system (one that is not infected), HitmanPro goes a step ahead and can easily clean an infected computer. Apart from this, this program is the ruler as far as protection from ransomware is concerned.
I recommend that you download it from the vendor's website to get Hitman Pro Alert's latest version. Here are details of the annual subscription charges of HitmanPro Alert.
Pricing
• Price for 1 PC for 1 year is $34.95
• Price for 1 PC for 3 years is $69.95
• Price for 3 PCs for 1 year is $54.95
• Price for 3 PCs for 3 years is $104.95
How to Get HitmanPro Alert
Select the option you want using the drop-down menu on the vendor's website, and click on the "checkout" button. Your browser will be redirected to an online form that you have to fill up with your details including your email.
Once you have completed the online payment procedure, your browser will be redirected to a page containing the download link for Hitman Pro Alert software. Click on the HitmanPro Alert download link to initiate the download process. You will also receive the serial number required to activate the program via email.
After you buy Hitman Pro Alert from the Hitman Pro Alert official website, your next step is to install HitmanPro Alert on your PC, by following the on-screen hints.
Finally
I am sure that after reading this Hitman Pro Alert review, you will get Hitman Pro Alert… either the 30-Day trial version or the paid version, by clicking the requisite Hitman Pro Alert download on the vendor's website.
Protect your computer against all types of malware and thwart the attempts of cybercriminals from snooping on your PC by subscribing and installing HitmanPro Alert today.
Get HitmanPro.Alert                              Protect Now