Are you aware that the site offering cracked versions of legitimate software may be injecting malicious code on your computer if you do not have any internet security program installed on it? In such a scenario, your computer is vulnerable.
In case it is infected with a keylogger, all details that you type in your computer can be captured and sent to someone else.
Can you imagine what the horrendous result might be in case somebody had access to your credit and debit card details or even the login information to your online banking site?
You can easily prevent these hazards by purchasing and installing an internet security program on your PC. A quick online search will provide you with details of many such programs. However, not all of them are as efficient as others.
In this brief review, I shall discuss 5 best internet security 2021 programs that provide the ultimate protection to your computer against online threats.
Why Do You Need Protection for Your Computer?
In case you are still wondering whether to use such programs, be aware that malicious programs such as cryptoware can encrypt all the data in your computer's hard disk drive, preventing you from accessing any programs. You have to pay a hefty sum to the perpetrator of the crime to access a key that allegedly decrypts the data. Since they accept payments through Bitcoins, you will never be able to trace them.
You can easily purchase one of the numerous internet security programs for a fraction of the cost demanded by the coder of the cryptoware.
Below Are the Best Internet Security for Windows 10, 8, 7, Vista and Mac
• Bitdefender Total Security

If you are looking for a security suite that includes everything required to protect iOS, Android, Mac, and Windows devices, then look no further than Bitdefender.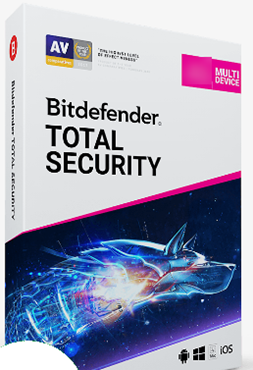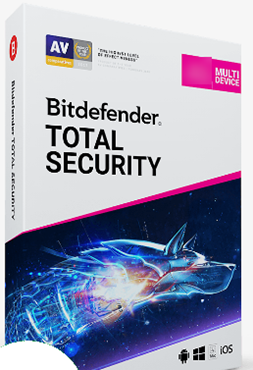 Support for All Platforms
While support for Mac, iOS, and Android is slightly limited, the Windows version provides you with file encryption protection, PC optimization, and cleanup, secure deletion of files, password manager, parental controls, online banking protection, blocking of malicious websites, spam filter, firewall, and antivirus.
Although protection for other platforms is not as powerful, the software still delivers the functionalities you might expect. For example, the Android application locks applications, has privacy tools, blocks dangerous websites, and has remote parental controls.
Offers Total Protection Against All Online Threats
This program, regarded as the most powerful tool in its category, protects your computer against all types of online threats such as spyware, rootkits, zero-day exploits, ransomware (cryptoware), Trojans, worms, and viruses.
Does Not Slow Down Your System or Device
This program does not eat into your system resources as it scans files you want to download on its cloud server, ensuring that your system's performance and speed remain unaffected.
Ransomware Remediation
This version boasts of "Ransomware Remediation", an intelligent protective layer that detects ransomware activities and backs up the targeted files until the malicious processes can be closed.
Has A File Shredder
Simply deleting important files is not enough, as anybody armed with a data recovery program can easily retrieve the deleted files. The file shredder module of Bitdefender deletes files in such a way that they can never be recovered.
Advanced Firewall Protection
The advanced firewall of this security program protects your personal information from hackers. It is impossible to remove rootkits once Windows starts. Upon detecting such threats, Bitdefender reboots your computer in rescue mode and eliminates the rootkit.
Secures Your Data and Prevents Theft
Bitdefender Total Security easily detects dangerous websites that masquerade as trustworthy and prevents them from stealing your financial data like credit card numbers and online banking usernames and passwords.
Public WiFi Protection
It also keeps your device secure and protects your information when you access the net via unprotected public WiFi networks.
Has Both Free and Optional Premium VPN
Bitdefender's virtual private network safeguards your online presence by encrypting all of your internet traffic. It offers up to 200MB of encrypted data daily for iOS, Mac, Android, and Windows operating systems. Bitdefender Total Security includes up to 200 MB daily encrypted traffic for your Windows, Android, macOS and iOS devices.
You may like to see some more reviews on Bitdefender's Premium VPN here.
The vendor is currently offering a huge discount. Get complete protection for five devices for one year for $44.99. Why do you not try it out today?
• Sophos Home Premium
Sophos is a serious contender for the best internet security software. It offers protection for 10 devices for one year for just $30. This makes it ideal for families and small businesses who want to protect the maximum number of devices at the lowest cost possible.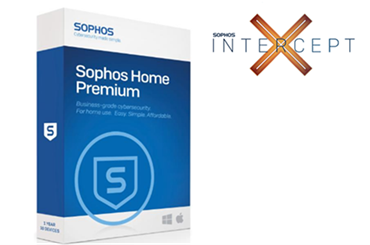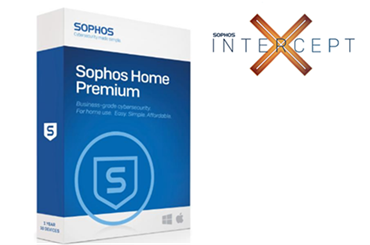 Has A Free Version
You can get basic protection through its free version, which offers features such as remote management, parental filtering, web monitoring, and an antivirus. However, you can only protect three devices with it.
The Premium Version
The premium version, in addition to the features available on the free version, also offers privacy protection, meaning that the software monitors your screen, keyboard, and a webcam to ensure that there is no malicious software monitoring it.
Safe Online Banking
The banking protection module blocks suspicious applications by disconnecting them from your network while making an online transaction.
Powerful Ransomware Protection
The ransomware protection of this internet security program is extremely robust and blocks such programs from encrypting your key folders, ensuring that your valuable data is not encrypted.
Quick to Detect New and Emerging Malware and Blocks Them
The artificial intelligence of this program, apart from blocking known malware, also blocks brand new malware programs from causing harm to your data. Unlike traditional antivirus and antimalware programs,
Proactive Monitoring and Protection
Sophos Home Premium takes a proactive approach by seeking as well as analyzing suspicious activities and behaviors to protect your computer. Their 24×7 real-time threat intelligence provides security against malicious websites, phishing attacks, PUAs, and the latest operating system and application exploits, ransomware and malware attacks.
Ability to Manage All Your Devices Remotely from A Central Point
The remote security module permits you to effortlessly view as well as manage computer security for multiple Macs and PCs worldwide.
You only need to add those computers to your account, following which, you can change their security settings, address security alerts and scan them via your Cloud Management Dashboard through any web browser.
Available for both Windows and Mac
This security program is available for both Windows and Mac operating systems.
Can Remove Any Malware
While the majority of virus cleaners only remove malware files, the deep scan and clean feature of Sophos detects and removes traces of malware, including spyware, rootkits, Trojans, and viruses as soon as you install and run it.
I was slightly disappointed as this program does not include an important feature such as a password manager. However, considering the low price point of this program, one can easily purchase a dedicated password management program. You can download the trial version, install it, and use it to evaluate the program.
• AVG Ultimate
Protection for Unlimited Number of Devices
You might be initially surprised by the $79.99 annual subscription price of AVG Ultimate. However, this is deceptive, as this is one of the best internet security suites of 2021 that allows you to protect an unlimited number of devices.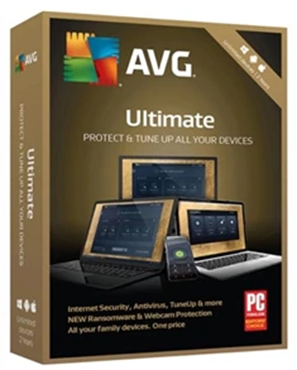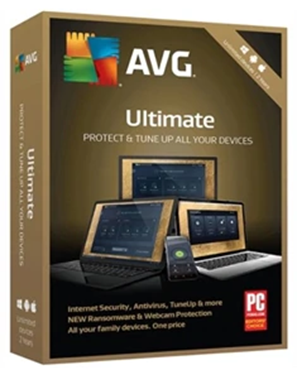 Scans and Removes Malware in Real-time
The advanced antivirus module of AVG Ultimate scans for and removes Trojans, rootkits, spyware, ransomware, and other types of nasty malware in real-time. This ensures that the threat is caught before it can infect the hard disk drive of your computer.
Offers Protection Against Infected USB, DVD and Other External Storage Drives
Also, this program also protects your computer from being infected through an infected flash drive or DVD, as it boasts of USB and DVD security too.
Artificial Intelligence
This program makes use of advanced artificial intelligence to prevent the latest threats from infecting your device.
Firewall and Webcam Protection
This internet security program also has an enhanced firewall, webcam protection, and real-time cryptoware protection.
Includes A PC Tune-up Module
The tune-up module boosts the speed of your computer, provides longer battery life to your laptop, eradicates junk data, and fixes issues before they can harm your PC. You will notice a significant increase in the speed of your PC once you install and run this program.
Updates Software
If this is not enough, this program also checks for and updates the software on your computer.
Fixes Issues with System Start-up
Its startup optimizer checks for problems during startup (such as defragmented drives and missing driver files) and fixes them.
Scans and Disinfects Infected Files
The file shield scans all files whenever an application tries to open them and blocks them if they are infected. It then proceeds to disinfect the infected file(s). I was impressed by the web shield that scans all files I downloaded from the internet and blocks infected ones.
Email Shield
You no longer need to worry about infected email attachments as the email shield protects your computer from receiving harmful attachments.
I was dismayed to notice that I have had to purchase the driver updater, virtual private network, and password manager separately.
Disk defragmentation takes more time compared to standalone defragment programs.
Allows You to Protect Sensitive Files
I was pleasantly surprised by the included data safe, which allows me to protect sensitive files. It encrypts those files with 256 bit AES technology, ensuring nobody can access those files without the key. The vendor offers a free trial that allows you to evaluate the program before purchasing it.
• F-Secure Total
I always feel dismayed when I have to purchase additional programs that should, by default, be included, in the best internet security for Mac and Windows.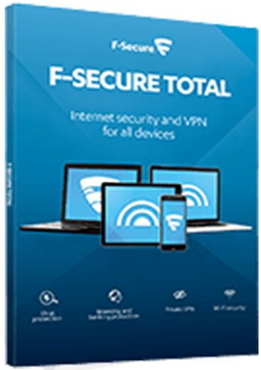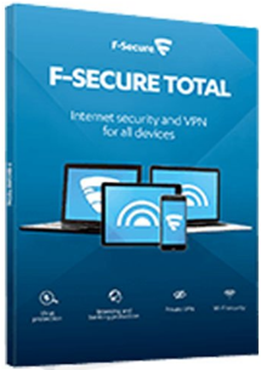 Includes Password Manager and VPN
I was pleasantly surprised to notice that F-Secure Total included a Key password manager, Freedom virtual private network, and a Sense home protection.
The VPN
The VPN helps hide my real IP address from sites I visit. It even prevents my internet service provider from seeing what I am doing online. Apart from this, it also allows me to access sites blocked from my ISP. This feature also comes in handy when surfing through a public WiFi connection.
The Password Manager
The password manager securely stores online banking credentials, credit card details, PIN codes, email login details, and passwords. It helps me to improve my passwords by grouping them based on their quality. The premium version permitted me to synchronize all my passwords securely across all my devices.
Breach Alert
The breach alert, available on iOS and Android notified me the moment a popular service had been hacked, which could result in my account being compromised.
Free Security WiFi Router
You will get a free SENSE security WiFi router together with the purchase of the program.  The price depends on the number of devices to be protected. F-Secure TOTAL costs $99.99 for 3 devices, $109.99 for 5 devices and $129.99 for 7 devices all for 1 year.
Protection Extended to All Smart Devices
It provides your computer and smart devices with premium protection against online attacks. It is the best way to protect next-generation smart devices such as connected home appliances, gaming consoles, and other smart devices such as televisions.
Protection Against All Types of Malware
This program offers total protection against all types of harmful stuff such as malware, Trojans, ransomware, zero-day attacks, viruses, and much more.
Can Block Harmful Websites Across All Browsers on A Device
I tried to visit a known malicious site using different browsers, and this program prevented all of them from accessing it. This is an awesome feature as I have noticed several similar programs blocking sites on Chrome, but allowing me to access them via Firefox.
Simple Interface
I also loved the simple interface that anybody can master within a few days.
Fast Antivirus Engine
Its antivirus engine is extremely fast and efficient and had no adverse effect on my computer's speed and performance.
Here is a review that focuses on the F-Secure TOTAL program.
• Avira Internet Security Suite
This is the last program in my best internet security for windows 10 2021 review.
The vendor offers a wide range of subscription plans and you can choose the number of devices you want to protect (maximum 5) and the period you want to protect it. You can choose from a monthly, annual, two years', and three years' plan.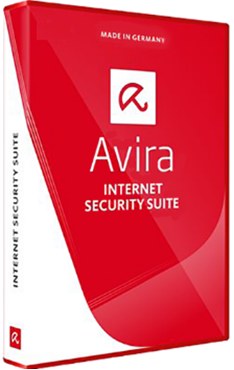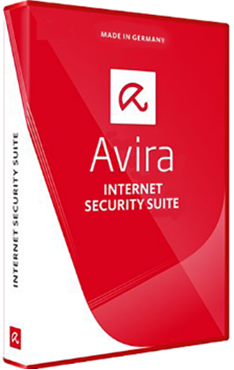 Did Not Slow Down My PC
I was pleased to see that this program did not eat too much into system resources and hardly slowed down my computer while performing a full system scan.
Blocks Malicious Websites and Ads
As with any top-grade internet security program, Avira blocks your browser from visiting a malicious website. Its adblocker prevents malicious and intrusive pop-ups, banners, and ads from loading.
Protects You from Downloading Malicious Programs
The included PUA shield helps identify malicious programs in download portals and suggests secure alternatives (try downloading a file from sites such as Zippyshare to understand what I mean).
Privacy Protection
The program's privacy protection prevented networks from tracking my browsing patterns.
My Experience with Avira
Avira protected my computer from being infected with malware by blocking suspicious downloads and displayed a warning message whenever I tried to visit malicious websites.
It quarantined harmful downloaded files before it could infect my computer. In case the program did not manage to quarantine a harmful file from downloading, it detected them during its virus scans and eradicated them.
Protects Your Browsers
This program uses browser protection to recognize and thwart internet threats. However, it did not work successfully with Microsoft Edge as it does not allow third-party browser extensions.
Price
A yearly subscription to Avira Internet Security Suite for a single device costs $52.19 while 3 devices and 5 devices cost $63.89 and $75.59 respectively.
Conclusion
Hopefully, this best internet security and antivirus review will help you decide which of these internet security programs is best suited for your needs.