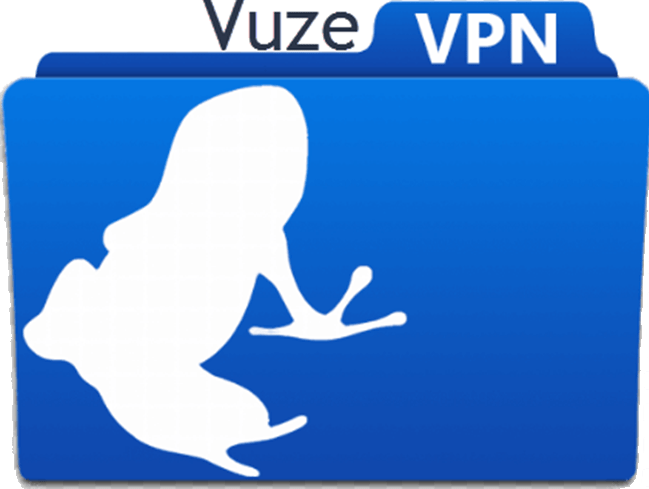 Everything You Need to Know About VuzeVPN
While using the internet is fun, it comes with privacy and data security risks, especially when connecting via a public network. A virtual private network (VPN) is a service that routes all your internet traffic through an encrypted remote server. A VPN hides the IP address, location, and even browsing history of an internet user.
In so doing, a VPN masks the true identity and location of an internet user, ensuring increased anonymity.
VPNs are useful when an internet user wants to:
Evade any censorship restrictions
Work-around geographical restrictions on websites and their content
Enhance the security of VoIP calls
Conduct sensitive research anonymously
Make online payments more securely
Download things more securely
While there are many VPN service providers, this article focuses on one of the newest names in the industry, Vuze VPN.
Read on for a comprehensive Vuze VPN review.
What Is VuzeVPN?
VuzeVPN is a VPN service provided by the Azureus Software Inc. Company, which is based in the State of Nevada.
Regular torrent users are likely to be already familiar with the Vuze BitTorrent client which is also developed by Azureus.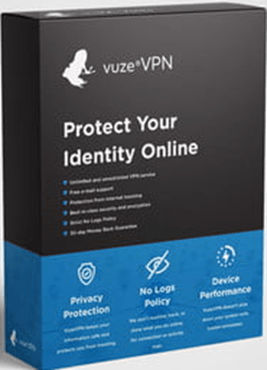 How Does VuzeVPN Work?
Like other VPN services, VuzeVPN works by rerouting users' internet traffic through virtual servers on their network. Rerouting protects internet activity from any trackers. Apart from that, VuzeVPN also encrypts all your internet traffic.
Using the Vuze VPN service is relatively easy. The first step is to create an account on VuzeVPN. After this, you will get access to a one-window interface on which you can choose the server you want to redirect your internet traffic through.
Users can select the server they want by location, with the default location being the United States. To select a different server, simply change location. On the downside, it is not possible to select servers by time-zone or by other metrics such as speed.
One of the best things about VuzeVPN is the fact that you can connect multiple devices (up to 5) on a single account. To connect to more than five devices, you will need more than one subscription. On top of that, VuzeVPN allows users to secure an unlimited amount of data. Therefore, you can use it to mask your internet activity on a 24/7 basis.
Since the VuzeVPN app also hides internet activities from internet service providers (ISP), users do not have to worry about the risk of having their internet connections throttled.
How Many Servers Does VuzeVPN Have?
One of the most important indicators of a VPN service provider's capabilities is the number of servers it has. Generally, service providers with more servers experience fewer issues when it comes to online speeds and server overloading.
As a new service provider, VuzeVPN has just over 200 servers but is rapidly creating more servers.

VuzeVPN's servers are located across over 50 countries. In Europe, there are servers in about 27 countries while in the Americas, VuzeVPN has servers in about 6 countries. VuzeVPN also has about 12 server locations in Asia-Pacific countries and about 4 in the Sub-Sahara Africa and Middle East regions.
Having servers distributed around more locations provides increased flexibility for users. Moreover, users are likely to benefit from faster connection speeds when they use servers that are geographically close to them.
Is Vuze VPN Safe?
Yes, Vuze VPN is safe. To enhance user safety, Vuze VPN's privacy protection features:
DNS leak protection, since VuzeVPN does not keep DNS logs
According to its website, neither hackers nor third parties can access users' personal data on VuzeVPN.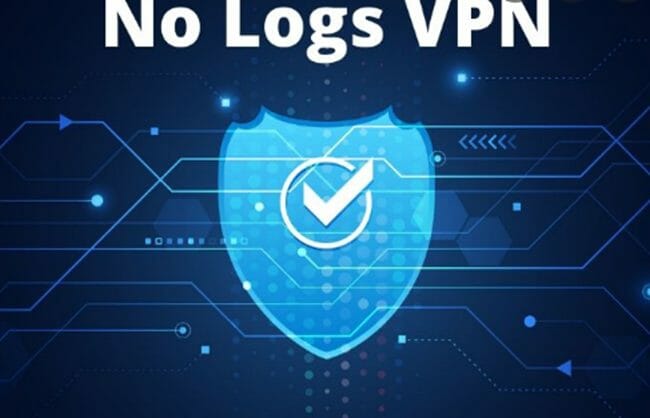 Although VuzeVPN claims not to collect logs, a review of the privacy policy shows that it may keep records of user information such as:
Device event information e.g. browser language, hardware settings, and crash information
Source of traffic acquisition
Date of traffic acquisition
The privacy policy also suggests that VuzeVPN may share data logs with third parties such as the government for purposes such as preventing fraud and aiding police investigations.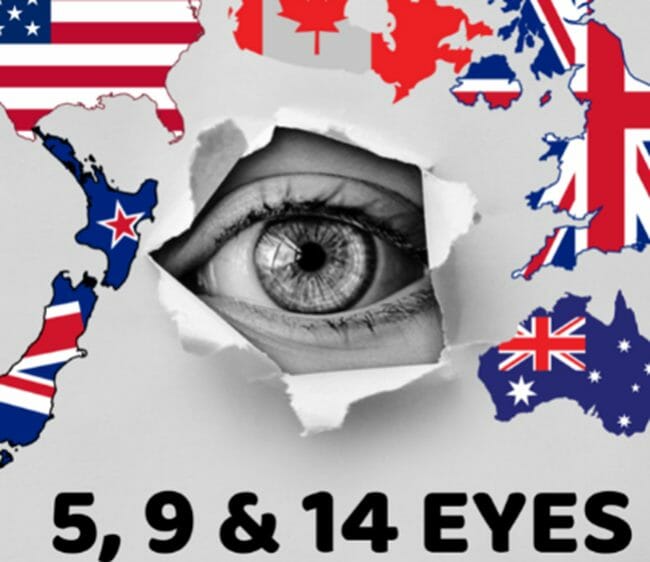 Considering that VuzeVPN is headquartered in the United States, it is reasonable to assume that there is always a risk that the Vuze VPN's databases may come under government surveillance. After all, the government can legally oblige VuzeVPN to share its data logs. Furthermore, since the US is a member of data sharing agreements such as the 5-eyes, 9-eyes, and 14 eyes, it is likely to share any data with other member countries.
Which operating systems does VuzeVPN support?
Currently, VuzeVPN only supports the Windows operating system. This means that VuzeVPN for phones is only available for devices that use Windows OS.
Nonetheless, according to the website, several other products are under development. These include:
Vuze VPN is also developing products for the following devices:
From the website, they also have plans for VuzeVPN on Firestick.
How Much Is Vuze VPN?
The cost of Vuze VPN depends on the specific plan that a user signs up for. Currently, there are three types of plans, each incurring different VuzeVPN monthly costs. You can buy Vuze VPN on:
The 2-year plan is billed at $3.30 per month.
The 1-year plan in which users pay about $4.92 per month.
The 1-month plan is billed at $11.95 per month
It is possible to pay via PayPal or credit card.
The best value for money is in the 2-year subscription plan since it comes with a discount of over 70%. Nonetheless, it is worth noting that the prices for the 1-year and 2-year plans are only valid for the first term of the subscription. After the first term, renewal charges may change. Nonetheless, users will get notifications of any changes in VuzeVPN subscription costs.
VuzeVPN has a 30-days money-back guarantee. In short, if you feel dissatisfied with the service, you can ask for a full refund within 30-days of VuzeVPN sign-up. Most importantly, the refund is on a no-questions-asked basis.
Alternatively, internet users who are interested in VuzeVPN can download a free 7-day trial without any commitment. In short, you do not need a credit card for the trial version. The catch is that the free trial does not allow for unlimited bandwidth protection. In its place, users are limited to protecting a maximum of 50MB per day. The free trial version also limits server access.
How Good Is VuzeVPN?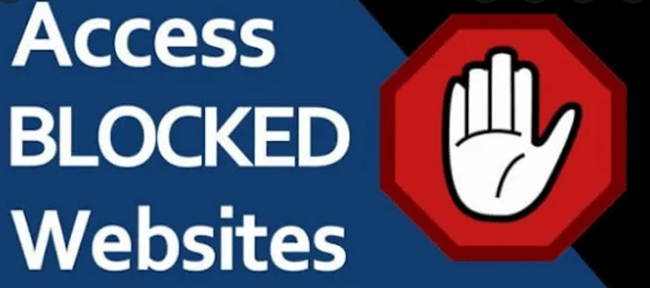 Vuze VPN works quite effectively when it comes to accessing blocked content libraries and geo-restricted content. You can use VuzeVPN for movie streaming and even live streaming on:
Since Vuze VPN servers support peer-to-peer sharing of files, it is possible to torrent with the VPN. Even then, torrenting is not advisable since the service provider's terms and conditions explicitly warn against downloading copyrighted content.
When it comes to speed, using Vuze VPN only leads to minimal decreases in download and upload speeds. For example, one test found that the download speed reduced by less than 2 Mbps while upload speeds reduced by about 1 Mbps when using geographically close servers. Using VuzeVPN also reduced the ping rate i.e. the reaction time of the internet connection.
Interestingly, while using distant VuzeVPN servers increases the ping rate, it has little effect on the downloading and uploading speeds.
Using VuzeVPN for Gaming
The reliable speeds of the VuzeVPN app and the ping rate reductions when using servers that are geographically close make it ideal for gamers. However, due to higher ping rates, it will be better not to connect to too distant servers if you are a heavy gamer.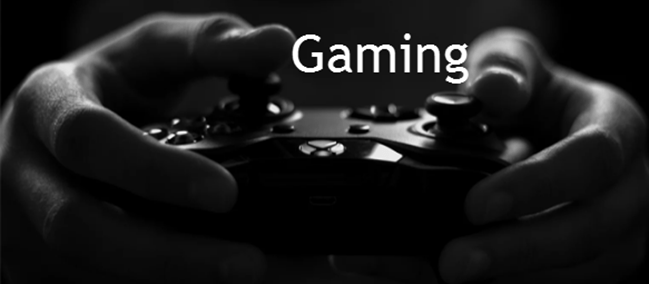 Is VuzeVPN Legit?
Yes, VuzeVPN is a legit VPN service provider. It is provided by the Azureus Software Inc. Company which was legally registered in the State of Florida in 2012. The company also has a physical business address in Incline Village, Nevada. The registered agent name of the Azureus Software Inc. Company is Incorporating Services, Ltd.
How Secure Is VuzeVPN?
VuzeVPN uses encryption to protect user data. It specifically uses Advanced Encryption Standard (AES) 256-bit and 128-bit encryption protocols.
AES encryption is fast and highly impassable. In fact, research suggests that since it was developed no machine has successfully broken AES encryption using brute force within a realistic time frame.
Additionally, VuzeVPN uses the OpenVPN tunneling protocol. The OpenVPN protocol comes with a default 256-bit encryption and is one of the strongest and most secure tunneling protocols.
Is VuzeVPN Safe for Banking?
Yes, you can use VuzeVPN to improve the security of your online banking. Unlike free VPN service providers, Vuze does not sell user data to third parties. With VuzeVPN, you can rest assured that any data associated with your online banking activities will remain protected.
In addition to that, you can also use VuzeVPN to protect your IP address when carrying out Bitcoin transactions.
In Which Countries Can I Access VuzeVPN?
Apart from the United States, VuzeVPN is available in over 20 other countries including:
VuzeVPN is currently not available in China. Nonetheless, it is possible for the VPN to work in China if it is pre-installed from a different country i.e. before arrival.
How Good Is Vuze VPN's Customer Support?
Currently, VuzeVPN only offers free customer support services via email. Typically, the customer support team replies within 1 to 2 business days. One advantage of VuzeVPN's customer support service is the fact that anyone can access it without having to sign up for a free trial or for a paid subscription.
Users who download VuzeVPN also get access to installation and help guides. Vuze VPN also runs an informative blog on its website.
Unfortunately, VuzeVPN does not have a Frequently Asked Questions (FAQ) section on its website.
What Vuze VPN Features Can I Expect When I Buy VuzeVPN?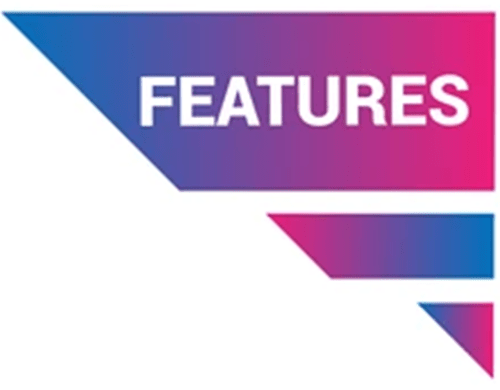 Given that VuzeVPN is still new in the VPN industry, it would appear that many of its features are still under development. Nonetheless, some of the notable benefits of VuzeVPN include:
With this feature, users do not have to manually launch Vuze VPN every time they start up their Windows device. Instead, they can switch on the auto-launch feature to ensure that their internet connections are protected right from start-up. By default, the installed version of Vuze VPN comes with this feature enabled. Even then, it is important to regularly check that the feature is enabled.
Some VPN services disconnect once you close the software. However, Vuze VPN's background app feature allows it to continue running in the background even after closing the application's window. This means that Vuze VPN users can benefit from a less cluttered screen. When using this feature, you will have to access hidden apps for you to switch the VPN off.
This simple Vuze VPN feature allows users to worry less about having to manually minimize the VuzeVPN app window after they have turned it on. Instead, the app automatically minimizes itself, giving users much-needed convenience.
When using a VPN, there is always the risk that the connection to the server might break down. When this happens, it is possible to accidentally leak information such as a user's IP address and DNS logs.
VuzeVPN's kill switch feature forces a device to go offline when it becomes disconnected from the VPN service. In so doing, the feature prevents devices from unintentionally leaking their IP addresses and internet traffic data.
Automatic updates feature
Constantly having to manually check and download updates for your VPN app is strenuous and time-consuming. Furthermore, it is easy to forget, which is undesirable considering how important regular updates are for the security and reliability of a VPN service. Vuze VPN's automatic updates feature ensures that the app can check for, and download updates whenever they are released.
Unfortunately, VuzeVPN is yet to introduce more advanced features such as stealth VPN, ad-blockers, double VPN, or even split tunneling for Windows or Android.
Is VuzeVPN Worth It?
Yes, it is. VuzeVPN is easy to sign up for, easy to use, and affordable. Furthermore, VuzeVPN provides unlimited data protection without slowing down internet speeds. Use VuzeVPN for gaming and even live streaming.
On the downside, the service is only available for Windows operating system for now. For the VuzeVPN for PC download, visit the VuzeVPN website.