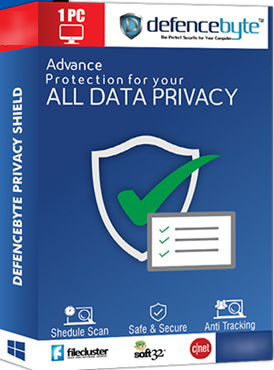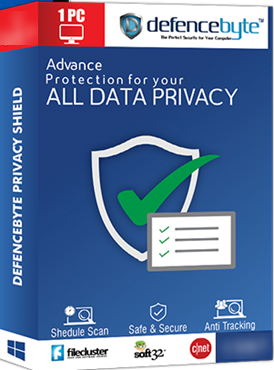 I am writing this review for those who have requested to know more about the Defencebyte privacy shield and how it can safeguard their data and protect their identity.
Others have asked to know what the privacy shield of Defencebyte does in light of the fact that they may already have an antivirus on their PCs.
Some may even already be using the best VPN software available to protect their data from the eyes of hackers, especially when connecting to the net using an unprotected public WiFi?
In a world where privacy is paramount, most people think about installing antivirus and antimalware programs on their computers. Some of them take an additional step of routing their data through a virtual private network to ensure that nobody is able to trace their activities as their IP (Internet Protocol) remains masked.
However, can you imagine a scenario where one of your employees switches on your computer in your absence and goes through your browsing history to find out sites you have visited, go to those sites, and download important information from them?
In this Defencebyte privacy shield reviews 2022, I shall give you some information as regards protecting the data on your computer from prying eyes, and the mistakes you can make that can allow others to visit important sites, including those that require you to log in before you can access the data therein.
What is Defencebyte Privacy Shield?
Defencebyte Privacy Shield is security software that deletes ALL internet browsing history and cleans PC file history, software traces, track records even as it offers full protection against scammers and hackers. It also protects passwords and includes a file shredder.
What Does Defence Privacy Shield Do?
It erases chat records
It prevents virus attacks
It cleans all browsing history
It protects personal data from online snoopers
It performs scheduled cleaning
It prevents identity theft
It offers protection against fraud
It ensures PC privacy protection at work and at home
Some Helpful Tips About Protecting Your Data

Untick 'Stay Signed In'

People hardly bother to untick the "save login details" option whenever visiting sites that require them to input their username and password in order to log in. In case one does not remove the tick from the tiny square box, the login information… yes you read that right… remains stored on the hard disk drive of their computer until they erase their browsing history.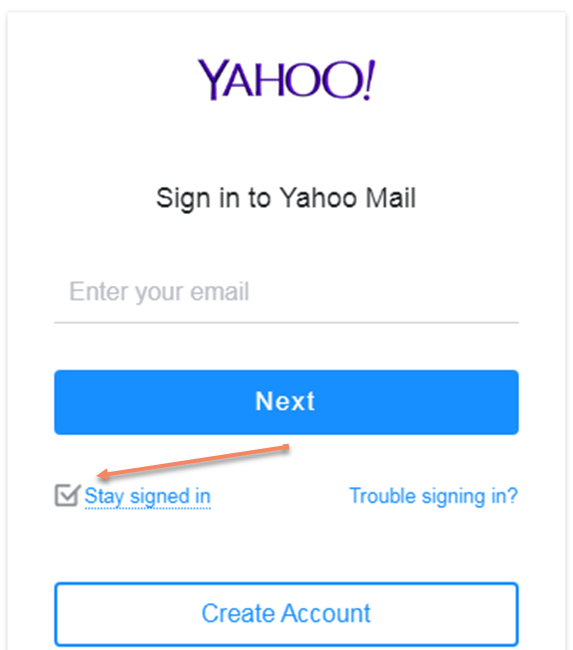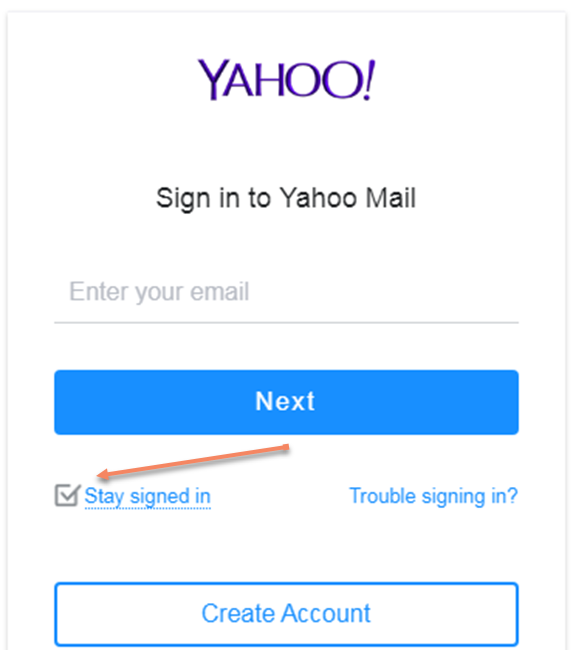 A security analyst on the Quora website platform, Matthew Townsend, has an interesting contribution on the topic of whether it is safe to stay signed in on websites or not.
I am both surprised and horrified when people ask me the meaning of the term "erasing browsing history." Here is a simple example of the potential threats you are subjecting yourself to.
Suppose you have a Dropbox (a file-sharing site) account. You log in to it using the username and password you made while creating an account. Like most users, once you have added or retrieved your private data from it, you simply log out of the site.
Be prepared for a shock, as your login information is stored on your computer. The next time you, or anyone else for that matter, uses the same computer to login into your Dropbox account, they will not have to input the login credential as those fields are automatically filled up by your browser.
Can you imagine the problems you will have to face in case one of your employees logged into your Dropbox account, downloaded all of your information on it, and passed it on to your competitor?
Use Autofill Feature with Caution
Remember, your browser stores everything in its cache memory, including the sites you have visited. Most people have no idea about the "autofill" feature integrated into most browsers, which remain turned on by default when you install a third-party browser like "Google Chrome." Simply cleaning the history does not flush the details totally.
If you do not believe me, visit a couple of sites and then clear the browsing history of the browser. Now try to type the URL of one of those sites. Be prepared for a nasty shock when your browser provides you with prompts about the remainder of the URL. I do not like the Firefox browser for this reason. Chrome is slightly better, but not totally safe.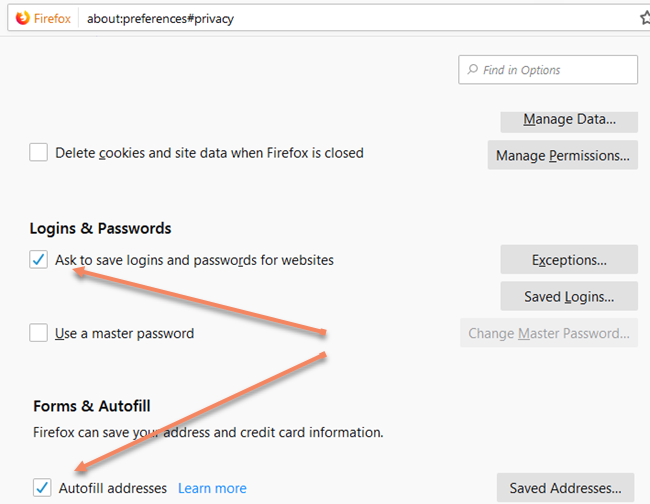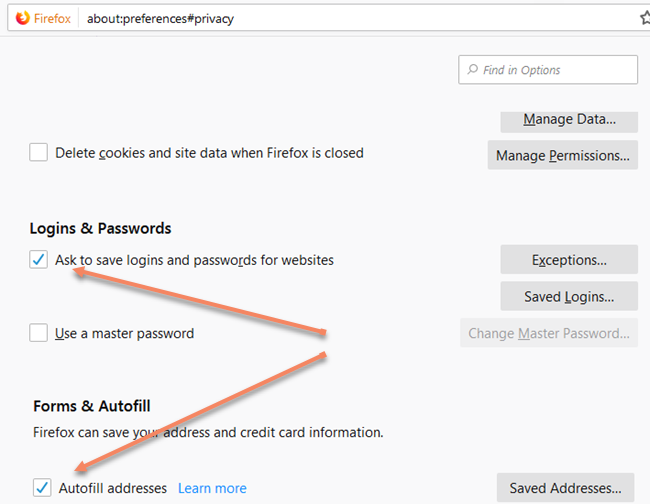 This is where Defencebyte identity theft protection shows off its power. A single click of the mouse button is enough to provide you with identity fraud protection, as this program removes all traces of your browsing history from all installed browsers. It also cleans the information in the "auto form fill" of your browser.
If You Need to Delete Something, Delete Permanently
Never make the mistake of believing that the data you have deleted from your computer's hard disk drive is no longer accessible. Professionals, armed with the appropriate software, can easily retrieve the deleted data.
Be prepared to be swindled of lots of money if you, by mistake, temporarily save your credit card information in a Notebook file and delete it once you no longer need it. Hackers can easily retrieve this information from your computer.
Use the file cleaning option to remove all traces of deleted data forever. This is the ultimate credit card protection method. If you still have any doubts, use the file shredder option of the software to permanently delete files you no longer need. This is much more powerful than deleting files and then emptying the trash can.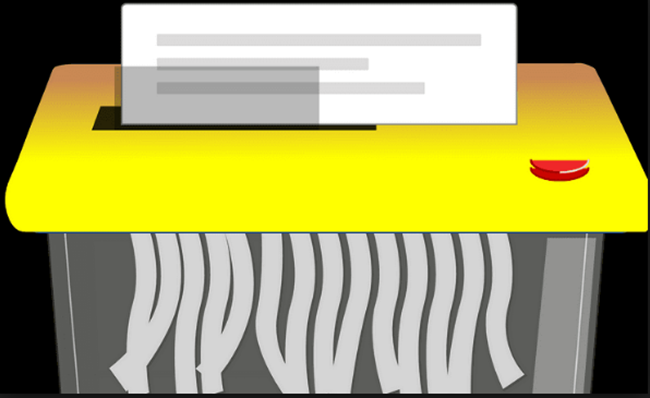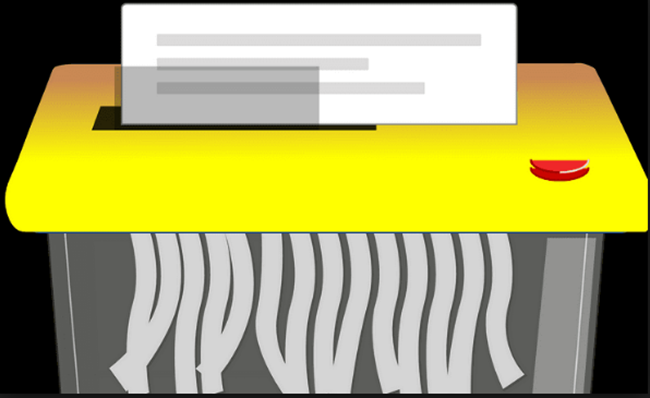 How Intruders Can Recover and Steal Deleted Data
Here are details about how intruders gain access to your deleted data. When you delete a file or folder, the details of these files are not eliminated from the hard disk drive of your computer. This procedure only removes information about the location of that file or folder from the table of contents of the hard disk drive.
Anybody, with a bit of knowledge about data retrieval software, can gain access to that data. Even the simple task of rolling back your computer a day or two before you deleted the file will undelete it. You can delete the details of those files permanently with Defencebyte.
About the Defencebyte Privacy Software
Low on system resources
You might be wondering if such powerful software will run properly on your old computer. For your information, Defencebyte only requires 400 MB of free space on the hard disk drive (1 GB RAM for the 32-bit version and 2 GB RAM for the 64-bit version and a measly 1 GHz CPU to run efficiently).
Compatible with All Windows Versions
It works perfectly on all versions of Windows including XP, Vista, Windows 7, Windows 8, Windows 8.1, and Windows 10.


Boosts PC Performance
The truth be told, this program actually boosts the performance of your computer by removing all unused entries from your computer's registry, leftover by past driver installation, failed software installation, and faulty software uninstallation.
By the way, this is just the tip of the proverbial iceberg as this awesome security software can perform many more tasks.
Easy to Use
This program is so user-friendly that you will get accustomed to it in a day or two. In case you face any problems, the 24×7 Defencebyte support services are there to help you. You can contact them via their online form or via email.
Can Be Used on Multiple Devices
You do not need to worry if you require a copy for family, another for work, and yet one more for business, as the vendors have different pricing plans that provide you with the license to use the program on one, three, or five computers. Contact their support staff for special deals in case you need to install the software on more than five computers.
How Does Defencebyte Privacy Shield Work?
If you want to give it a try, you can download the Defencebyte privacy shield free trial from their website and install it on your computer.
Once installed, the program will prompt you to conduct a complete scan of your computer. Click on the "yes" button and watch as the software checks the entire hard disk drive of your PC for faults and reports them. It also provides you with an option to take preventive measures. You will find reports under several categories such as:
• Username and password
• Profile
• Browser history
• IM history
• Cookies, and
• Local trace files
It will also report the number of issues found under each of those fields.
Shows Your PC Risk and Browser Threat Levels
A bar at the top of the menu shows the risk factor of your computer with a color bar progressing from green to red, where green is good and red means lots of threats. The program even provides details of the threat level of all of the browsers installed on your computer.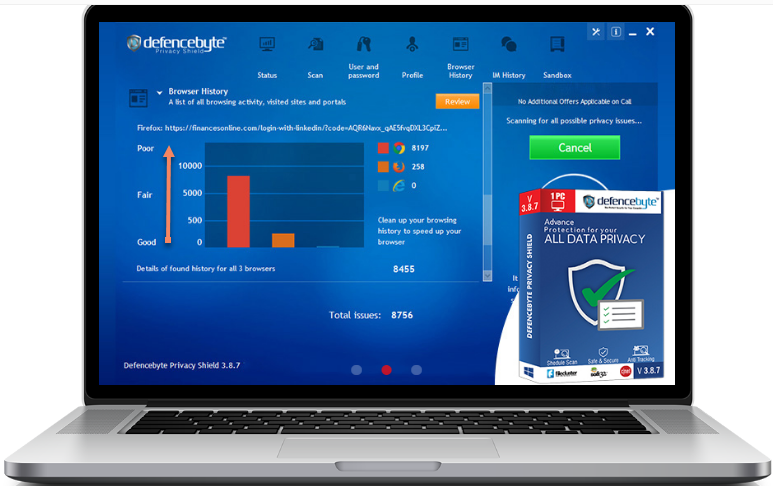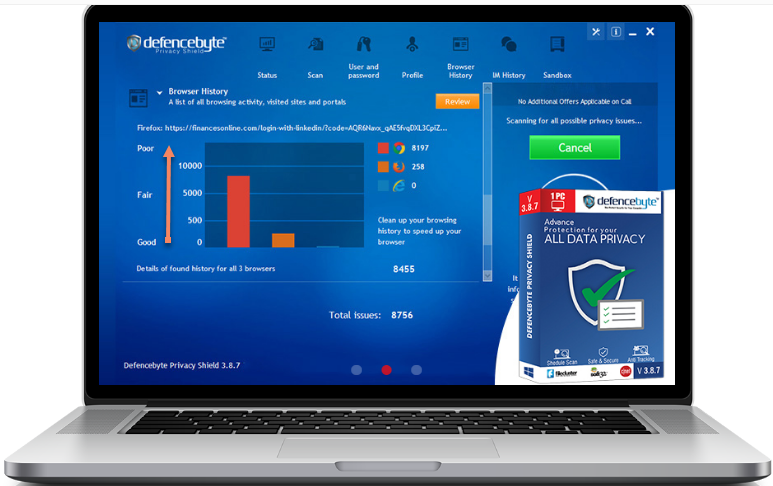 About the Trial Version
Unfortunately, you cannot clear the problems with the trial version. You can register the software by clicking on the "Register Now" text on the bottom right-hand corner of the screen. Once you successfully register the Defencebyte privacy shield, you can even activate the "Active Cleaning" option by clicking on its icon from "off" to "on."
This option is located just above the "Register Now" option.
How Good is Defence Privacy Shield?
The initial scan and the details derived from it is the perfect answer to those who want to know how good the Defence privacy shield is.
The main menu contains several options such as:
• Browser cleaner (this function removes all traces of your browsing history and saved auto form fill information from your browser)
• Windows service (this provides you with information about the status of your computer's operating system and what action you can take to improve its speed)
• Website block (this allows you to block browsers from accessing specific sites… it is extremely useful for parents who want to prohibit their kids from accessing potentially dangerous sites)
• Uninstall (the native uninstall option of Windows is full of blemishes and allows traces of uninstalled programs to remain… this option of Defencebyte uninstalls software completely from the hard disk drive)
• Registry cleaner (as with the above option, this feature is excellent to remove traces leftover by trialware and freeware along with entries of uninstalled software, boosting the overall speed of your computer)
• Apps manager (keeps an eye on the applications running on your computer and notifies you if any one of them tries to access the net without your permission… I found this feature far better than the included firewall of Windows)
You also have the option of using all of the above functions individually or all at once. I strongly recommend that you use the "scan again" option after scanning and removing all threats from your computer's HDD, just to be sure that the software has not missed something.
If you are worried about the authenticity of any program, install it using the "sandbox" option. This creates a virtual drive on your hard disk drive, isolated from the rest of the drive, where you can install programs without fear of it contaminating any other programs.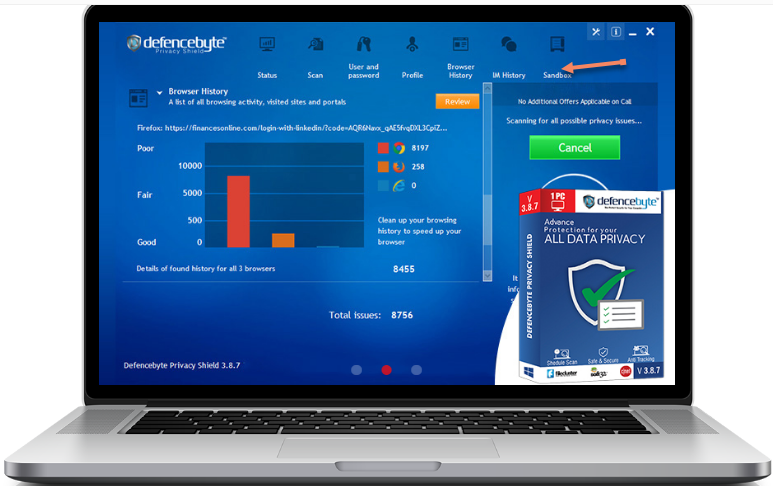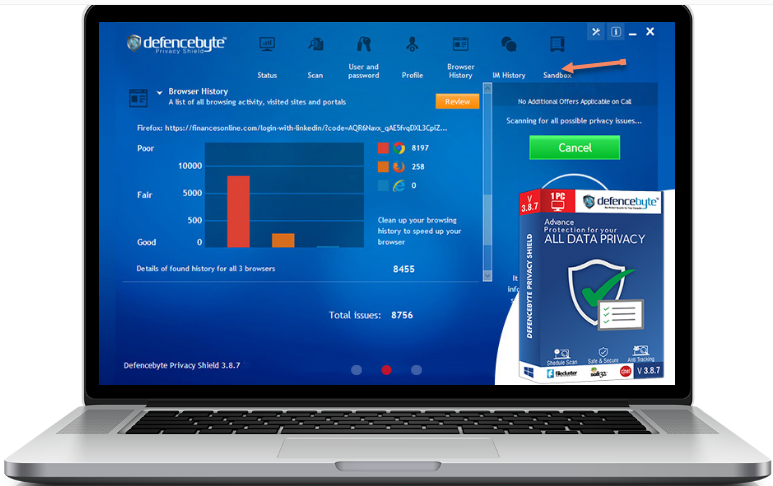 Cleans Your Chat Sessions
As I said earlier, this program can also clean traces of your IM and chat session records. On a lighter note, you had better use it before your better half finds out that you have been involved in a 'not so business' chat with your cute secretary.
Is Defencebyte Privacy Shield Really Worth it?
Stops Virus Attacks
I was pleasantly surprised that this program also has the ability to stop viruses.
Updates Automatically
It also has an auto-update system and updates itself in the background without eating too much of system resources.
User-friendly Interface
Its clean and simple interface ensures that even novices can use it efficiently from the word go.
The File Shredder
I found the "file shredder" extremely useful. I tried some of the best file recovery programs to recover a file shredded by Defencebyte without any success.
Should I Get Defencebyte Privacy Shield?
Considering the human error factor, and the chances that you might forget to delete the history of the browser… a likely chance when you are using multiple browsers, I strongly recommend that you purchase Defencebyte Privacy monitor.
The ease of use and the powerful action of the program gives it an additional advantage over other programs of the same type.
Here is additional information about this amazing software.
How Much is Defencebyte Privacy Shield Per Year?
The Defencebyte privacy shield cost depends on the number of computers in which you plan to install it.
One year subscription for a single computer costs $38.95
One year subscription for three computers costs $78.95
One year subscription for five computers costs $111.95
The above is the annual subscription pricing of the software for use on one, three, or five computers. The company also offers special plans with a special discount for corporates and small businesses who want to install it on more than five computers.
Downloading Defencebyte Privacy Shield
You can download the program from the Defencebyte official site. Visit their site, select the number of computers you want to use it on, fill up their online form with your details including your email ID, and click on the Defencebyte privacy shield download link to download the software. You will receive licensing details via email.
After installing the software, click on the "Register Now," and select "I have a license." Copy and paste the license received via email in the field provided to activate the program.
I am sure you will be terrified to see how much your computer is compromised. However, you do not need to worry, as all threats will be removed from your computer's hard disk drive once you have completed scanning and cleaning with Defencebyte Privacy Shield.