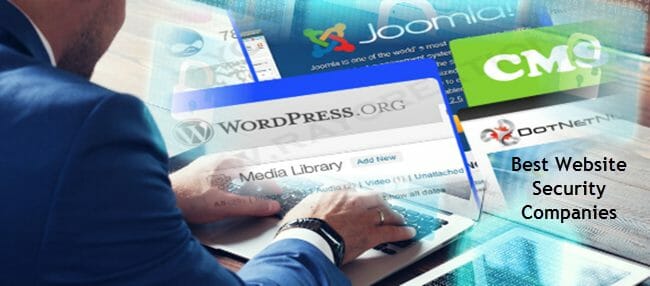 You may have the best security program installed on your website, but is that enough to protect it against hackers? It is a well-known fact that even the latest version of the operating system of your host has security flaws. No doubt, the vendors of the O/S release security patches regularly, but what if the expert cyber-criminal, finds out the vulnerabilities present in your website, manages to infiltrate the same, and steals your precious and private data?
You are mistaken if you believe that online pirates only target websites belonging to huge multinationals. They are a threat for big and small businesses as well. You will be surprised to know that 43% of all cybersecurity incidents involve small and medium-sized businesses.
Your sole option is to hand over the job of protecting your online business to the best website security companies. Their professionals will carry out a website security check on your online store, find the threats therein, and take necessary steps to plug the loopholes.
There are sites that offer free website vulnerability scanners online. When you make use of these free website security check tools, you will be devastated by the number of security flaws your site has. You will then understand the value of a website safety check.
Quickly Navigate to:
Why Does Your Website Need Security?

With changes in technology, it becomes increasingly challenging for businesses, both small and big, to keep their customer's and personal information on the web secure.
Web security is essential in keeping cyber thieves and hackers from gaining access to sensitive information. Without an active security policy, businesses risk the escalation and spread of malware, attacks on networks, on other websites, as well as other IT infrastructures. A successful hacker can spread attacks from one computer to the other, making it difficult to find the origin.
Implementing HTTPS on your website is the first step towards making it secure. While you can seek the help of website security services to strengthen the security of your online business, you should also implement certain steps to increase its security. Some of the internal website security best practices include:
• Using strong passwords
• Implementing two-factor authorization
• By always using secure networks
• Using more than one email address
• Make sure you also have good antivirus security software installed, locally, on your PC
• Implementing external website security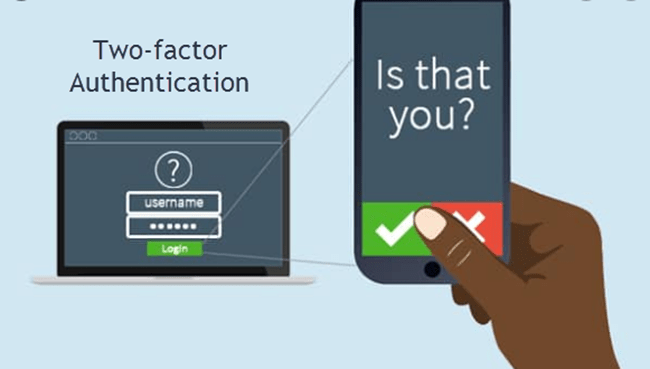 It is extremely worrying to see companies not being aware of the importance of their internal website security. They have no idea of the steps they need to take to have a robust intranet security system that guards and resists cyber-attacks. The harsh reality is that cyber-criminals love to take advantage of employees and businesses who wrongly believe that no cyber harm can come to them just because it is an internal digital asset. However, this is not the reality.
Online pirates have access to tools that can breach even the most impregnable website if the website security platform is weak.
While big businesses have deep pockets and can employ cyber-security professionals to monitor their websites round the clock and protect it against cyber-attacks, it is not the same for small and medium-sized businesses who operate on a limited budget. Most of them depend on website security software for protecting their website. However, this step alone is not enough. Their staff hardly have any knowledge about website security essentials. This is why they should seek the help of website security companies to prevent their websites from being compromised.
We shall now discuss the best website security companies out there along with their details so that you can decide which one is best suitable for your website.
SiteLock Security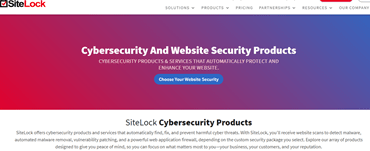 If you are looking for an advanced tool to fight against indiscriminate platforms like WordPress, look no further than SiteLock. It is so popular that many hosting companies are already offering it. In this review, I shall be airing my opinion as regards these website protection companies.
For those who do not know, SiteLock is a cloud-based security tool, which provides protection to your website against malware that looks for internal vulnerabilities of well-known systems such as Drupal, Prestashop, Magento, and WordPress.
Once the malware can access the website, it injects it with redirects to other sites, links, or infects it with viruses. You can depend on SiteLock to scan your website every day to check if there is anything wrong and eliminate the malware that could have infected the system.
Good with WordPress & Others
Many other solutions also offer similar services, but what puts SiteLock ahead of the competitors is its ability to detect and automatically remove malware as well as fix common vulnerabilities and threats. As an added bonus, this security tool also works in close tandem with WordPress.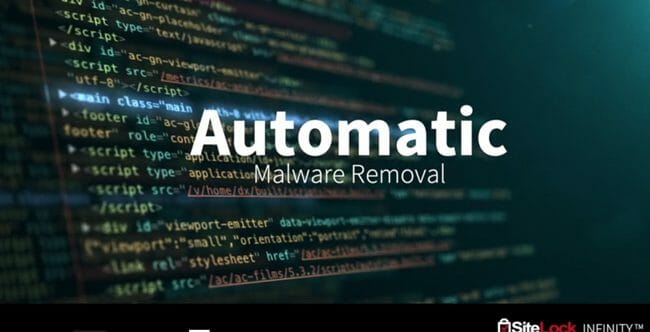 I also consider it to be the best website security for WordPress because of its ability to patch vulnerabilities between security updates, even if you do not have the latest version of the WordPress core software.
Speeds up Your Website
Unlike other similar solutions, this one can accelerate the speed of your website via caching to help save bandwidth as well as saved requests.
A Dashboard with All the Security Stats
I fell in love with the dashboard of SiteLock that provides you with information about security summary and visitor statistics. The dashboard also provides details of the scans, the date of the last scan, and updates needed, if ever.
Guards Your Domain
SiteLock also boasts of a domain security check. This is to make sure that the actual domain owner is the one in control of the website domain. If not, it sends you an alert via the email on the file of your SiteLock account.

The different plans are as follows:
• SecureAlert: This is perfect for informational websites that do not have any security issues. The cost is for 1 year per site.
• SecureStarter: This is perfect for informational websites that have an existing security issue. The cost is also for 1 year per site.
• SecureSpeed: This plan is perfect for businesses using their website for form completions and driving phone calls. The price is for 1 year per website.
Contact the vendor if you need custom solutions.
Sucuri Security
With the Sucuri Security plugin installed on your website, you need not worry about hackers gaining access to your WordPress site. It protects your site against malware as well.
Apart from creating multiple security layers to protect your website, it also boasts of a cloud proxy firewall, which bypasses all of your traffic before forwarding it to the server hosting your website.
The vendor also specializes in manufacturing software products such as firewalls and website antivirus. They also help you to:
• Put a stop to DDoS or hacking attacks
• Remove malware from your hacked website
• Help you gain access to your website in case you get locked out
• Remove your website from blacklists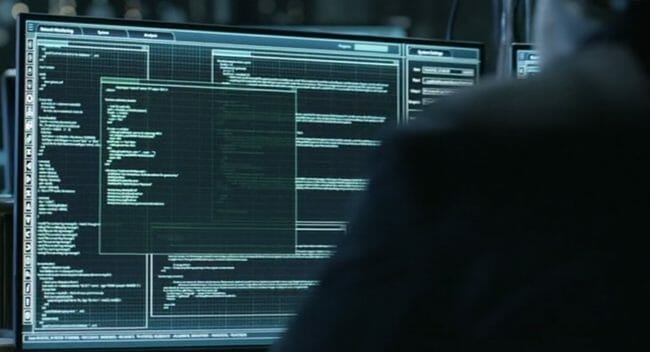 Their free WordPress plugin has features such as:
• Security notifications
• Effective security hardening
• File integrity monitoring
• Security activity auditing
• Blacklist monitoring
• Remote malware scanning
• Post-hack security actions
Supports Every Website Type
I love Sucuri because the company offers malware removal, website monitoring, as well as all the related website security services. WordPress apart, Sucuri also supports websites running on good old HTML, .NET, PHP, Drupal, and Joomla.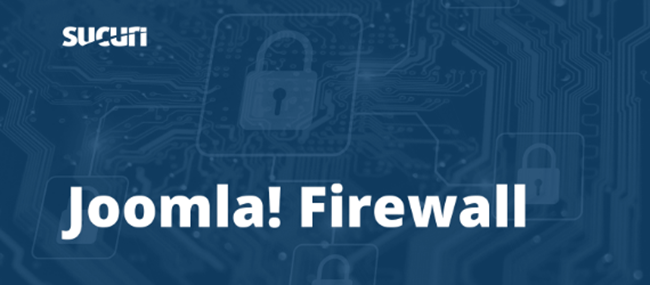 Website Scanner
The Sitecheck scanner automatically scans your website to make sure that it is not infected with any malware, link injections, iframes, and suspicious redirects. You have the option to manually set up the frequency at which the scanner runs its tests for blacklisting and malware, changes of content in the core files, and DNS and WHOIS changes.
Also, the security scanner further ensures that Yandex, Opera, PhishTank, Google, and others do not blacklist your website.
Receive Website Security Alerts
You can monitor activities going on in your web server through the dashboard of Sucuri too. Also, the system scans the webserver to prevent suspicious files from creating any damage. You receive an immediate alert via IMs, SMS, Twitter, or email in case the Sucuri monitoring system detects something wrong on your website.
The powerful WordPress plugin included with the account is the icing on the cake.
• The Basic version: Has a cost for 1 year per site and carries out malware and hack scan every 12 hours
• The PRO version: Costing is for 1 year per site and carries out malware and hack scan every 6 hours
• The Business version: The cost is for 1 year per website and carries out malware and hack scan every 30 minutes
iThemes Security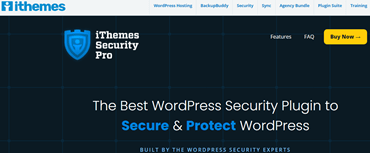 iThemes Security is, unarguably, among the best WordPress security plugin out there. You can protect your WordPress site and make it secure from all sorts of security threats. The best part is that it is so simple to install that even beginners can complete the setup process easily. Apart from fixing common security issues, the plugin protects your website from security breaches, malware, and hacker attacks.
The extra layer of protection that it adds to your WordPress site makes it impossible for online crooks to break your site.
Alerts You on Security Breaches
This plugin boasts of major features such as database backups, strong password enforcement, 404 detections, file change detection, and brute force protection. Also, the plugin sends you instant email notifications if it detects any threat, allowing you to fix problems quickly.
This plugin uses manifold approaches to keep your site safe. Some of them include:
• Scanning your site for malware and other suspicious code
• Banning the IP address of known attackers from logging into your site
• Enforcing strong passwords for all accounts
• Locking out users after multiple bad login attempts
• Sending email notifications of any suspicious activity on your site
• Monitoring your files for any unauthorized changes, and much more.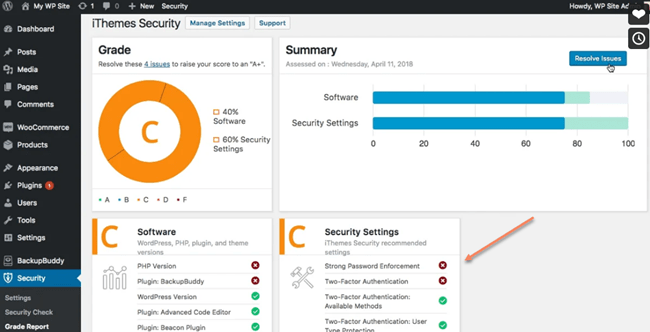 Free and PRO Plans
The vendor offers a free and paid version of their plugin. The PRO version contains all the features of the free version. Some of the features of the free version include:
• 404 detections (free)
• Security check (free)
• Global settings (free)
• Database backups (free)
• Admin user (free)
• Change content directory (free)
• Away mode (free)
• Change database table prefix (free)
• Notification center (free)
• File change detection (free)
• Banned users (free)
• Hide backend (free)
• File permissions (free)
• SSL (free)
• Password requirements (free)
• WordPress salts (free)
• System tweaks (free), and much more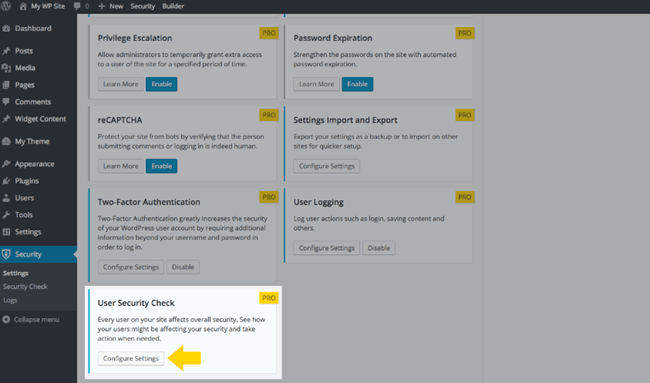 The PRO version offers tools such as:
• Magic links
• Passwordless login
• Malware scan scheduling
• Privilege escalation
• Settings export and import
• reCAPTCHA
• Two-factor authentication
• Security dashboard
• User security check
• User logging
• Version management, and
• Trusted devices (this is still in beta mode)
The prices for the paid version is as follows:
• Blogger version: Cost is for 1 year and can be used to secure and protect 1 site
• The Small Business version: Cost is for 1 year and can be used to secure and protect 10 sites
• Gold version: Cost is for 1 year and can be used to secure and protect unlimited sites
Wordfence Security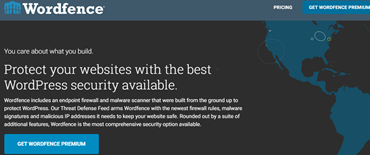 Protect your WordPress site for blocking suspicious activity, scanning your website for malware, and monitoring your website security with the help of the Wordfence Security plugin. This website security platform is available in both free and paid versions. You get more features with the paid version, but the free version too has a lot of features.
Setting up this plugin is extremely easy and the default settings should work for most websites. However, if you want to change the settings to meet your requirement, you can do so via the "settings" page. This plugin is extremely powerful and comes with an extensive set of options and features.
Website Security Alerts via Email
Initially, you need to set up the options for the basic plugin. It includes disabling or enabling the core plugin features as well as providing extra email addresses for alerts. You can change how the plugin performs and behaves on your website through the advanced options page. The alert is the first option. You can disable or enable events about which you want to be notified. Be prepared for a lot of alerts from Wordfence security if you run a busy website and receive lots of emails.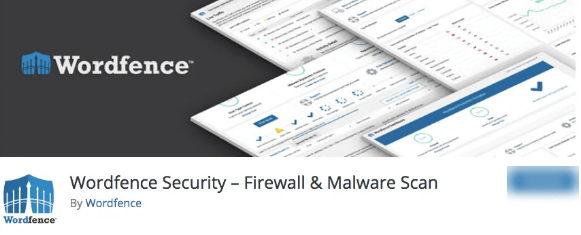 Tells You How to Fix Your Website if Issues Are Found after a Scan
This plugin comes with a robust scanning tool. To initiate a scan simply visit Wordfence > Scan. Wordfence checks your WordPress site for threats such as MySQL injection, backdoors, and suspicious and malicious code. Once the scan is over, you will be able to see the number of issues the plugin found. You will also be provided with detailed information about how to fix the issue.
The plugin offers you the option to track and block an IP network. This comes in handy if your site is subjected to a DDoS attack.
The cost for the Premium version of Wordfence is also 1 year per website and offers many additional features over and above the free version.