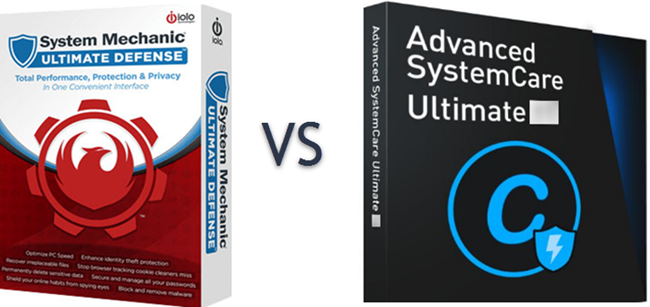 System Mechanic and Advanced SystemCare are both computer PC optimization and protection software programs.
System Mechanic is designed and manufactured by Iolo while Advanced SystemCare is a product of Iobit.
When it comes to PC optimization and protection, you simply cannot go wrong with System Mechanic or Advanced SystemCare.
Which of the two programs you choose depends on a few similarities and differences between these software.
This 2021 System Mechanic vs Advanced SystemCare Pro comparison is geared towards shedding more light on both in order to put you in a better position to make your choice between them.
I will be reviewing the two programs based on the best editions of each. This is because these are the editions that contain both protection and optimization for your PC.
The Best Editions of Each Program
System Mechanic (Ultimate Defense)
Advanced SystemCare (Ultimate)
In this regard, I'll be reviewing the System Mechanic Ultimate Defense and the Advanced SystemCare Ultimate.
If you, mainly, need to optimize your PC as against anti-virus or anti-malware protection or any other stuff, then you can, by no means, just go for System Mechanic Pro or Advanced SystemCare Pro (the Pro versions). In fact, these Pro versions also contain some level of protection.
You will get all that is included in the Pro Editions, and more when you are using any of the Ultimate Editions.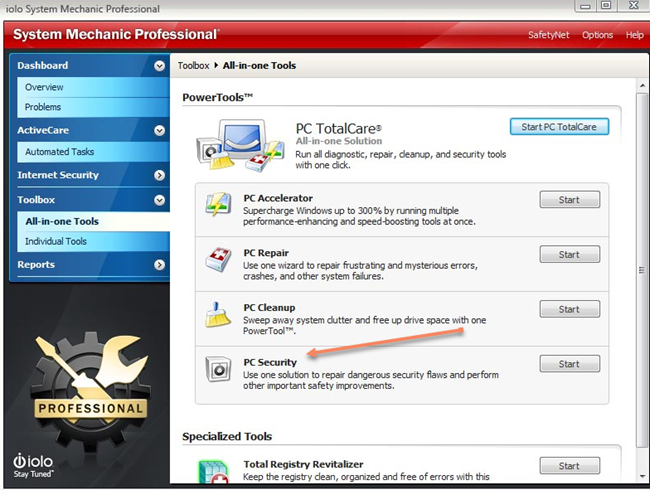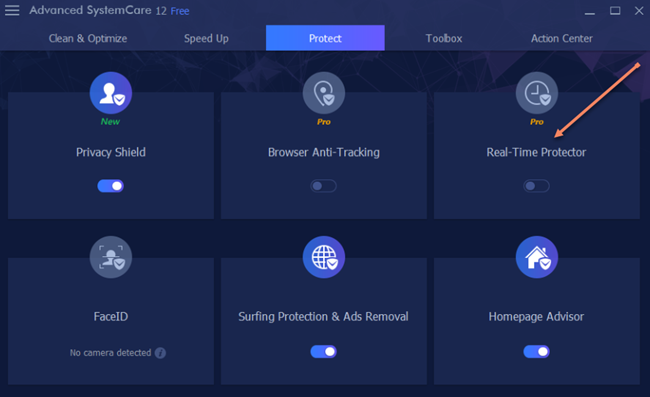 What is the Difference Between System Mechanic and Advanced SystemCare Ultimate?
Advanced SystemCare Ultimate focuses on the overall optimization and protection of the PC with built-in tools while System Mechanic Ultimate Defense is a combination of about 7 individual programs that perform various tasks ranging from PC optimization, password management, anti-virus, anti-malware, permanent file deleting and file recovery.
System Mechanic Versus Advanced SystemCare
PC OPTIMIZATION
(1) System Mechanic
System Mechanic can optimize your PC by:
Improving the speed at which your computer operates
Keeping your PC stable
Freeing up space on PC
Cleaning up malware and virus
Improving the overall performance of your PC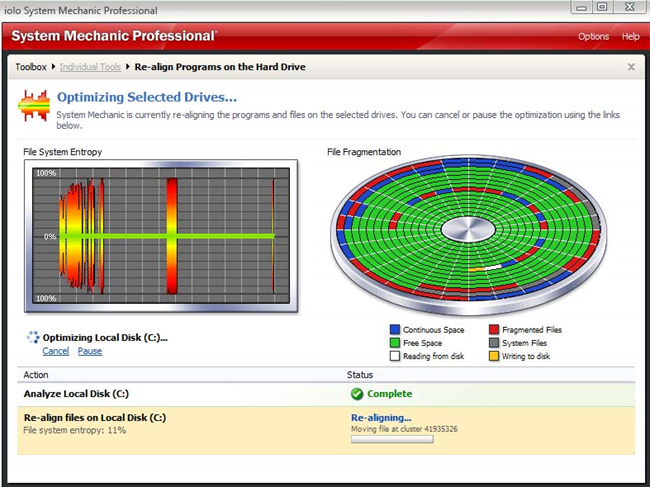 (2) Advanced SystemCare
Optimizes the PC by:
Making your PC run and function faster
Improving the booting and startup speed of your PC
Cleaning up and optimizing computer registry
Fixing, repairing and maintenance of system registry errors
Scanning and defragging system registry
Cleaning up browser traces (making it difficult for you to get tracked)
Optimizing and smartly cleaning up computer RAM memory automatically
Cleaning up PC junk files
Boosting and speeding up internet connection for a faster browsing experience
Helping to avoid a system crash
Helping to defrag computer hard disk or C drive
Tuning up PC in real-time
monitoring the condition of your PC and carrying out automatic maintenance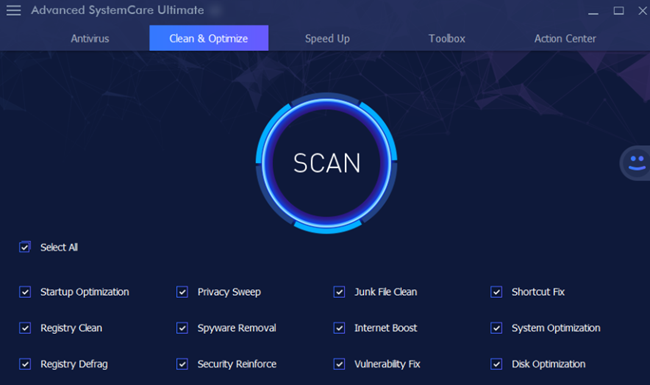 INVASION OF PRIVACY PROTECTION
(1) System Mechanic
This program ensures that your privacy is not invaded by:
protecting your web browser while you surf the internet
protecting your personal data online with secure private browsing
(2) Advanced SystemCare
This also protects your privacy while you are online
PASSWORD MANAGEMENT & SECURITY
(1) System Mechanic will manage and protect your passwords by:
providing safe and secure storage of your passwords
preventing the online theft of your passwords
organizing and managing your passwords so that you do not have to always remember all of them. You can have just one master password
NOTE: This is achieved through an easy to use tool known as'ByePass' included in System Mechanic Ultimate Defense. 'ByePass' is also now available for Android and iOS.
(2) Advanced SystemCare ensures that your passwords are protected as you surf online. It includes a password generator that will help you to secure your data with very strong passwords.
MALWARE PREVENTION AND REMOVAL
(1) System Mechanic keeps your PC free of malware by:
blocking all forms of malware before they infect your PC
scanning, finding and removing malware that was already in your PC before installing the program
The program gets this done through a combination of the 'System Shield' and 'Malware Killer' tools included in its Ultimate Defense Edition.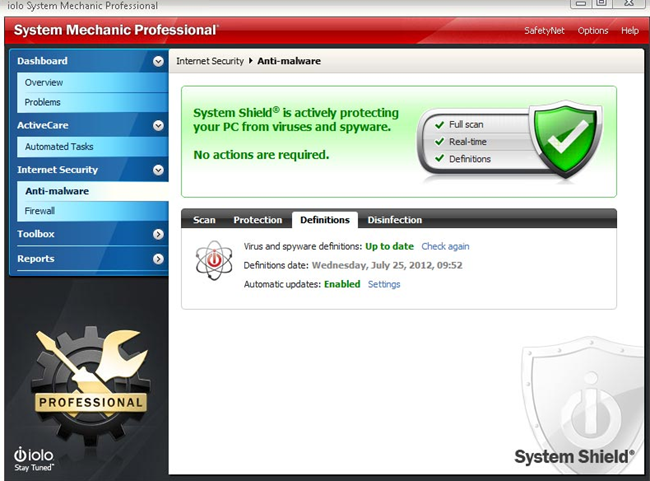 (2) Advanced SystemCare keeps your PC secure against malware by:
removing malware in RAM
protecting your PC against all forms of malicious infections
safeguarding your system against untrusted programs online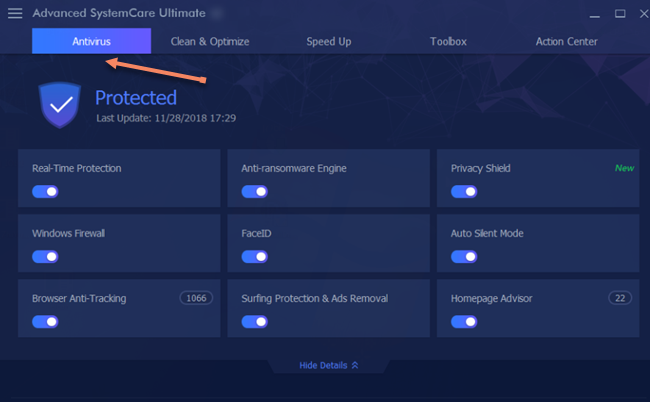 PROTECTION AGAINST VIRUS
(1) System Mechanic shields your PC from virus infection by:
detecting and removing virus in a PC that's already infected
stopping all forms of virus attacks
(2) Advanced SystemCare gives you full protection from viruses by:
preventing viruses from infecting your computer
blocks virus infection from external input devices like USB flash drives, external hard drives and more
removing viruses that are already in the computer
RECOVER DELETED FILES
(1) System Mechanic
With the'Search and Recover' tool, the software can:
recover lost data from PC (e.g data accidentally deleted from hard drives)
recover lost photos, videos, music, email, folders from PC
recover lost data from cameras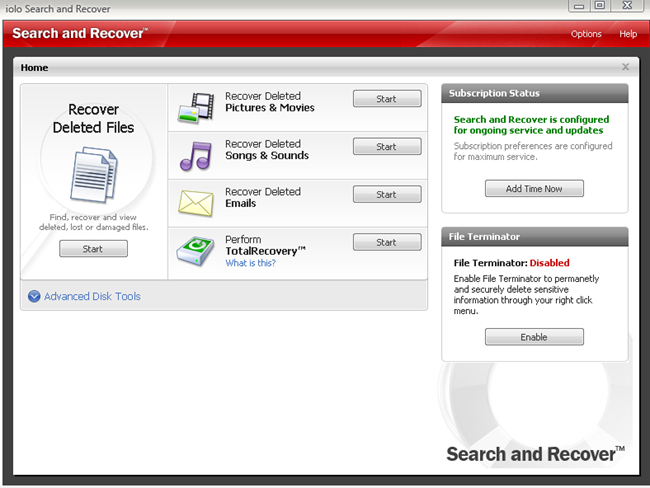 (2) Advanced SystemCare
Iobit can recover lost files and data with the use of 'Iobit Undelete'.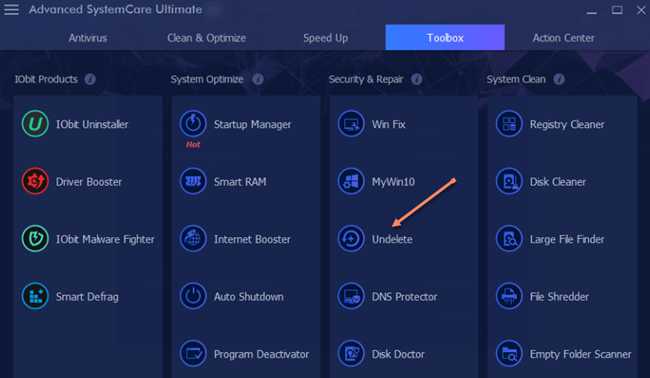 SECURE WEB BROWSING
(1) System Mechanic
The program secures your browsing by:
(2) Advanced SystemCare
This program protects your browser against:
cryptocurrency mining
dangerous and harmful websites
Like System Mechanic, it also:
disguises and scrambles digital fingerprints
cleans browser traces
ONLINE GAMING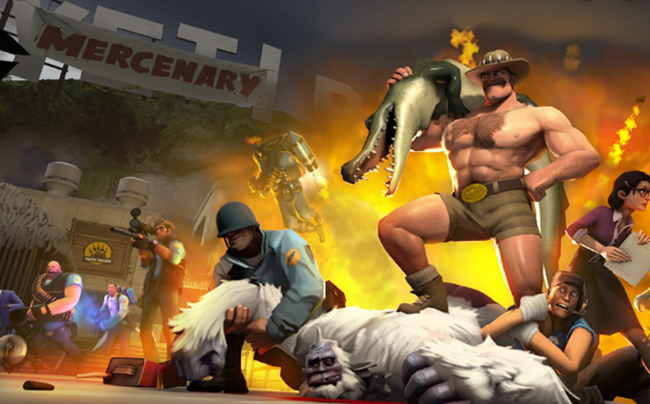 (1) System Mechanic
Gamers will stand to benefit here because this program senses the needs of your computer processor and also, automatically, turns off services that are not needed at the moment to further boost the performance of your PC.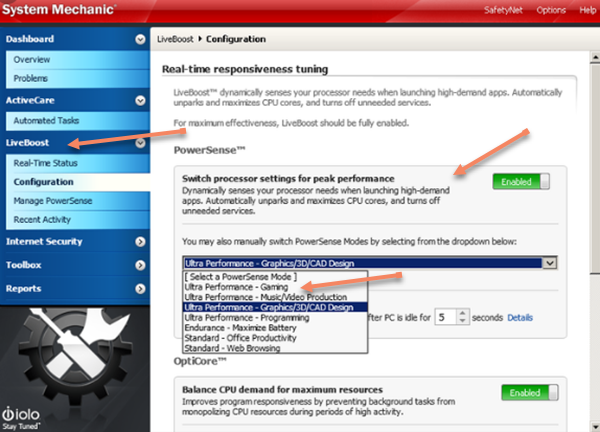 Its Ultra Performance function for Gaming, Graphics, 3D and CAD design (PowerSense Modes) can be manually switched.
TIP: Fully enable 'LiveBoost' for maximum effectiveness.
(2) Advanced SystemCare
This program allows for a smoother gaming experience by releasing more of the RAM and stopping programs that are not immediately needed.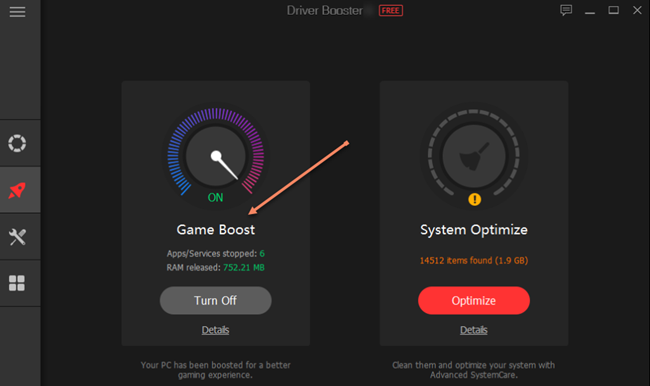 TIP: To further boost your PC for a better gaming experience, use 'Advanced SystemCare' in conjunction with 'Driver Booster'.
CREDIT CARD AND ONLINE SHOPPING PROTECTION
(1) System Mechanic
It enables you to shop securely by:
providing credit card theft protection
securely storing credit card information
providing debit and credit card fraud protection
With this software installed on your PC, your online purchases and shopping are protected.
(2) Advanced SystemCare
The PC protection service offered by the Ultimate version gives you protection against credit card theft and lets you shop safely online.
FIX AND REPAIR
(1) System Mechanic
Are you battling with PC errors or system failures? This program will fix them, however mysterious they may be.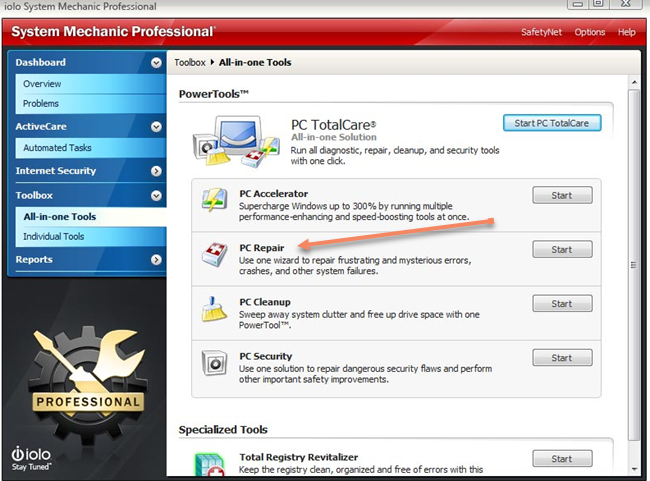 (2) Advanced SystemCare
Like its counterpart, this program will fix and repair Windows and disk errors or failures.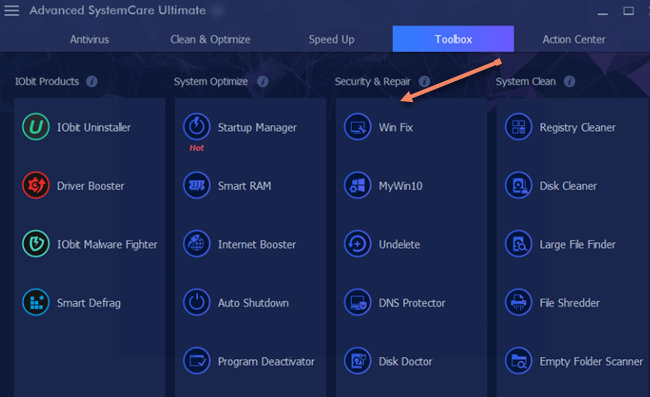 PROTECTION FROM ONLINE ADS
(1) System Mechanic protects you from unnecessary online Ads as you browse the internet.
(2) Advanced SystemCare will block pop up ads and help you to stop or get rid of them irrespective of the browser you are using.
PROTECTION FROM KEYLOGGERS
(1) System Mechanic will protect your PC from people who try to record the keystrokes that you type on the keyboard of your PC.
This further helps to prevent passwords and shopping details from being leaked to cybercriminals.
(2) Advanced SystemCare offers protection from this type of online intruders by detecting any keylogging activities.
This helps to block both random or direct access keylogger installations on your PC.
UPDATING DRIVERS
With the 'Designated Drivers' tool in System Mechanic Pro or Ultimate Defense, Microsoft certified up to date drivers can be installed for the components of your PC. It performs this function by first creating a system restore point. Should there be any conflict, it will just roll back your system to its previous state.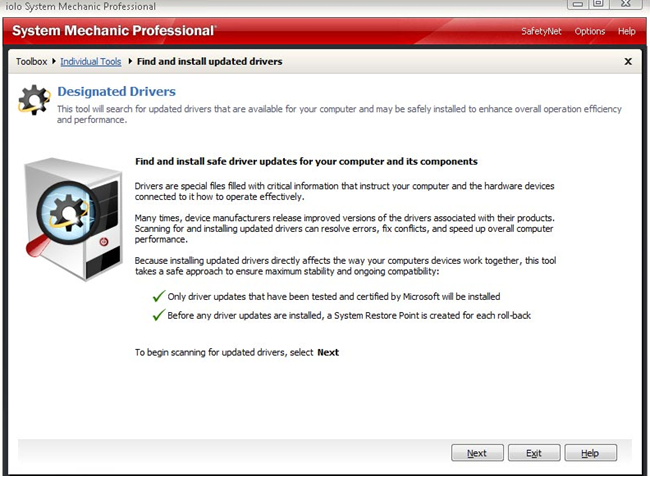 On the other hand, you will need to install the 'Driver Booster' for you to be able to automatically update the drivers for your PC when using Advanced SystemCare.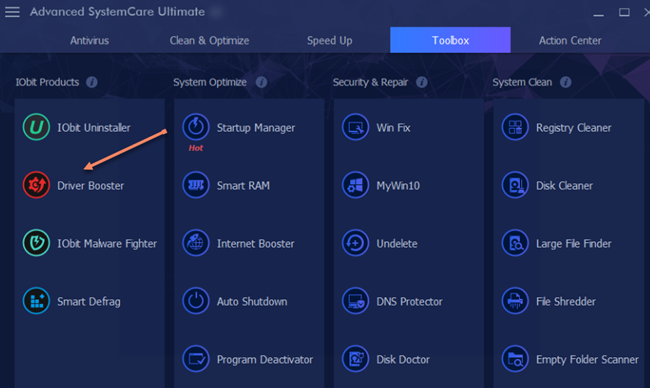 The program will search for the best, latest and updated drivers for all the components of your PC which it will safely install for you.
It also comes with a Software Updater for better PC performance.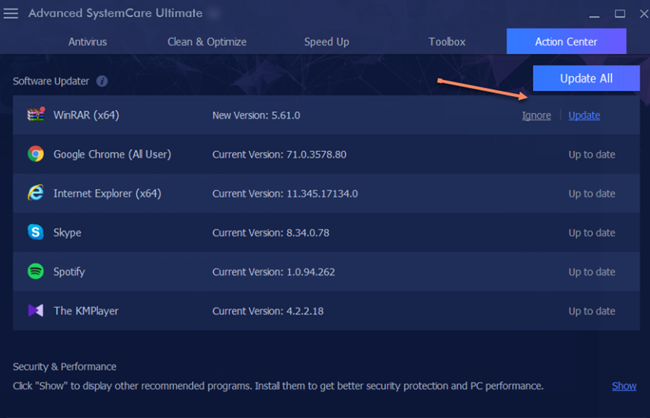 UNIQUE TO ADVANCED SYSTEMCARE (ULTIMATE)
With Advanced SystemCare Ultimate, you can also capture PC intruders with face ID. So, if you are looking to catch an invader red-handed with proof, the software can help you with that.
Face ID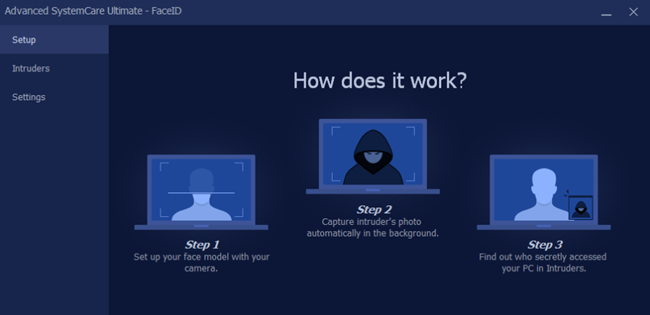 You can, optionally, add any or all of the following depending on your needs:
A Folder Protector
An Uninstaller
A Smart Defrag Software
An Automatic Software Updater
A Driver Updater
UNIQUE TO SYSTEM MECHANIC (ULTIMATE DEFENSE)
With the Ultimate Defense Edition of System Mechanic, you can permanently delete files with the use of the 'DriveScrubber' tool that's already included with the program whereas if you have to do that with Advanced SystemCare, you will have to use the File Shredder included with the program or install Iobit Uninstaller for thorough clean up of all leftovers.
The following programs are included in System Mechanic Ultimate Defense:
A Privacy Guardian
A Password Manager (ByePass)
A System Shield – to block malware
A Malware Killer – to destroy malware
System Mechanic itself – for improved PC performance
Search and Recover file
A permanent file deleter (DriveScrubber)
NOTE: The above are also individual programs that you can get separately if you want to. It all depends on your needs. This explains why System Mechanic may, at first, appear to be higher in price when compared to Advanced SystemCare.
However, it will be a lot cheaper for you when you get all of the above individual programs, in one go, with the purchase of System Mechanic Ultimate Defense rather than getting them separately. You stand to save a lot by so doing.
The exception, though, is when you need just a particular program or one or two of them. For instance, you may need just the 'Malware Killer' or only the 'ByePass' password manager.
The Best Editions of Both Programs
Note that the above comparison between Advanced SystemCare and System Mechanic is based on the Ultimate versions of the two programs as these are the best of both.
The Ultimate Editions of both programs include both protection against viruses and malware and also provide the highest level of PC system optimization.
Thus, if you want your PC to run fast and function as a brand new one, then you cannot make a mistake with any of these two programs.
Your Other Options – The Lower Editions of Both Programs
For System Mechanic: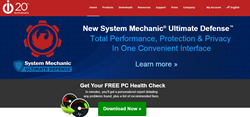 You may opt to go for any of the lower editions of System Mechanic depending on your needs. You'll find the other editions all there for you to choose from.
System Mechanic Ultimate Defense (Best) – For complete PC protection and optimization plus privacy protection, password management, defense against and removal of viruses and malware, lost data recovery, permanent file deletion as and when needed.
System Mechanic Pro – This includes PC optimization, blocking of viruses and malware, permanent deleting of files, recovering of lost files, but excludes removal of malware from an already infected computer, password management, and privacy protection.
System Mechanic – This is all about PC performance optimization. It does not include all the other stuff mentioned above.
With its PC accelerator, you can speed up your computer by up to 300%.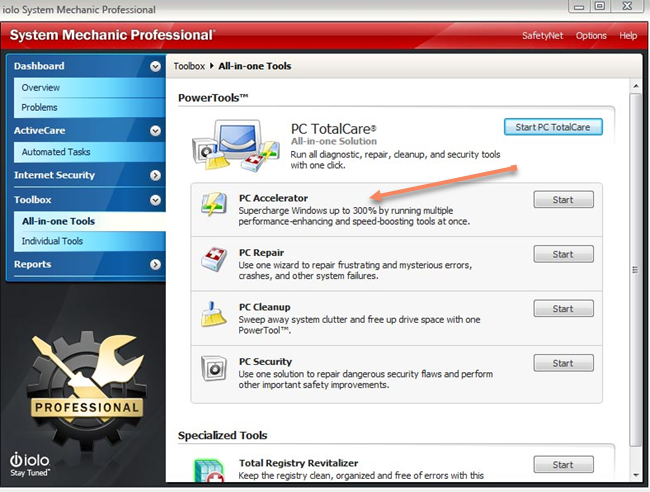 For Advanced SystemCare: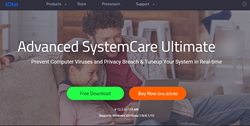 The following editions are in your line of options:
Advanced SystemCare Ultimate (Best) – For full PC performance optimization and protection against virus or malware infections plus safe browsing protection from harmful websites, cryptocurrency and pop up ads. It also provides full privacy while online.
NOTE: The Ultimate Edition of Advanced SystemCare includes all the functions of the Pro edition (as you will see below). It, however, takes everything to a higher level.
Advanced SystemCare Pro – It provides you with PC protection in terms of preventing the invasion of privacy, blocking and removal of spyware and deepest infections, capturing intruders with the use of face ID and automatic clearing of data tracks.
It also provides full PC optimization to improve the speed and performance of the PC. It can speed up the booting process by 200% and speed up your internet connection by 300% respectively.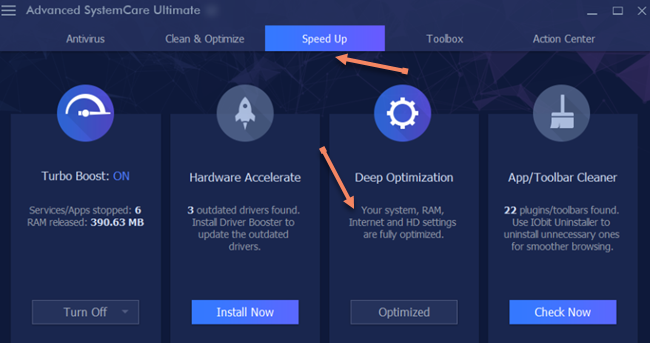 Advanced SystemCare (Free Edition) – You are okay to run the free edition of the program. This edition will provide you with basic PC cleaning and optimization, real-time system monitoring, basic PC protection and the capturing of intruders.
Iobit Malware Fighter PRO – This one is all about the full protection of your PC minus the performance optimization. Hence, if all you need is protection, then this is a good option for you as it combines its engine with the Anti-virus engine of Bitdefender.
Its counterpart in System Mechanic Ultimate Defense is the 'Malware Killer'.
Even though the 'Malware Killer' is included in System Mechanic Ultimate Defense, it can also be purchased separately (if you need to do so).
'Iobit Malware Fighter PRO' and 'Malware Killer' of System Mechanic are, approximately, of the same price. While the former costs $19.95, the latter goes for $19.96.
COMPATIBILITY
Advanced SystemCare runs on:
Windows XP
Windows Vista
Windows 7
Windows 8
Windows 8.1
Windows 10
System Mechanic runs on:
Windows XP
Windows Vista
Windows 7
Windows 8
Windows 8.1
Windows 10
Is System Mechanic Better Than Advanced SystemCare?
Not really. Both programs provide excellent computer optimization and protection. If you need a very fast PC that functions like a new one, you simply cannot go wrong with any of these programs.
The developers of Advanced SystemCare PRO claim that the speed of your PC can be improved by as much as 200% while System Mechanic (Ultimate Defense), on the other hand, has some other useful individual programs merged into it (as mentioned in the review above).
That explains the reason for its price when purchased as a bundle, compared to Advanced SystemCare Ultimate.
Any of the two programs will help you to increase the lifespan of your PC and ensure that your computer is free of clutter by way of infections or system junks and always performs optimally.