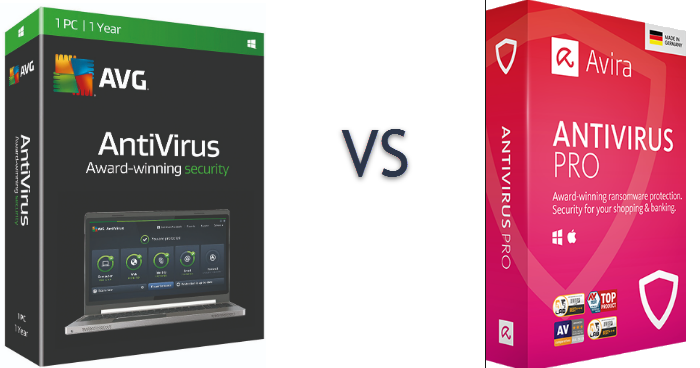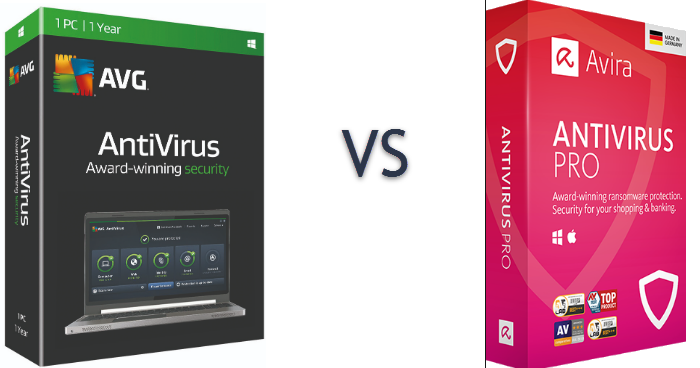 Although I review different makes of antivirus programs on a regular basis, oftentimes there are occasions when my readers are at a loss at understanding which one of two different programs is better. Keeping this in mind, I have decided to review AVG vs Avira 2022 so that you can decide which one is best suited for you.
Quickly Navigate to:
Having said that, I look at certain aspects of each program that I review before reaching a conclusion. On a typical basis, I check the following:
• Whether the software has different plans available including a free one, which allows the purchaser to check the basic functionalities of the software before purchasing its paid version.
• The number of plans available, as most individuals prefer a middle of the path that contains the bells and whistles, but does not burn a hole in their pocket.
• If the program can detect and remove malware too (not just a vanilla antivirus), such as those nasty bits of code like ransomware.
• The frequency and speed at which the vendor releases updates.
• Whether the vendor offers real-time security updates
• The scanning speed of the program
• Offers a free or paid VPN
• The software can scan and block unsafe links, email attachments, and downloaded files automatically
• It should be able to scan the computer for performance problems (certain vendors include this module and I give them brownie points for integrating such a valuable module).
• Is available for both Windows and Macintosh platforms
• Has a reliable and dedicated support staff, available round the clock
• Is fast or slow in completing the scan process
• Includes a dedicated firewall (the less said about the vulnerabilities of Windows firewall the better)
• Has a module that prevents peeping tops from remotely turning on the computer's camera
• Is available for older versions of Windows (yes, many people around the world still use Windows XP)
• The price of the software, as this is one of the most important criteria
• Whether the software also supports smartphones. This is essential because nearly 70% of individuals now depend on smartphones to surf the net and purchase their requirements from online stores while on the move.
Which Antivirus is Better? AVG or Avira
AVG
AVG offers three different versions of its program: Free, Internet Security, and Ultimate.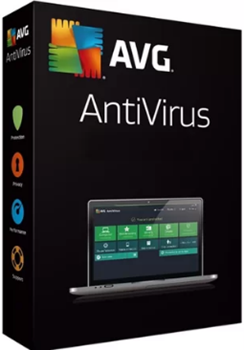 AVG Free Version
The free version is quite powerful as it can easily detect both malware (including the deadly ransomware) and viruses. It can scan and block dubious links, unsafe downloads as well as email attachments.
It checks the performance of the PC and offers real-time security updates.
AVG Internet Security Version
Its internet Security version has all the features of the free plus an extra layer against cryptoware. It secures the user's personal folders, blocks the webcam of the device it is installed on, blocks the browser from visiting fake and dangerous websites, and includes an AntiVirus PRO module for Android-based smartphones.
AVG Ultimate Version
The Ultimate version includes apps for the Android and Mac platforms, automatic tuning updates, security updates in real-time. It allows you to tune and secure all of your PCs from a single screen and boasts of advanced tuneup and antivirus package plus live chat or phone support.
AVG VPN
AVG also has a VPN for secure privacy and anonymous browsing. You may check out the review here.
AVG Pricing
The Internet Security module for the Ultimate version costs $79.99 per year, but you can get a discount now that includes protection for ALL your personal devices. The company also has free antivirus solutions for both Android-based and iOS-based smartphones that you can download from their website.
The company also offers two special versions for small, medium, and big businesses: AVG Antivirus Business Edition, and AVG Internet Security Business Edition plus a server protection solution in the form of AVG File Server Business Edition.
Avira
Avira too is available in different versions: Free Security Suite, Antivirus Pro, Internet Security Suite, and Total Security Suite.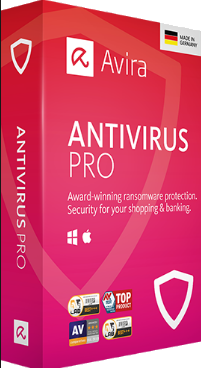 Avira VPN
They have a VPN for secure and private web surfing. The VPN module is included in the Avira Total Security Suite.
Avira Software Updater
Avira also contains a software updater that keeps all of your installed programs and software up to date. This is included in the Avira Internet Security Suite.
Avira Antivirus Pro
This version gives you full protection against all viruses for secure online shopping, surfing, and banking. However, it does not contain a software updater, password manager, system speed-up, and tune-up tools. You will not also have the VPN in this version.
Avira Internet Security Suite
Their Internet Security Suite contains a premium version of their antivirus and has all the features of the free version along with customer support too. This version includes software updater and password management tools but without the VPN and PC speed-up tool.
Avira Total Security Suite
This version includes Antivirus protection, system speed-up tool, and VPN. You will not find the password manager and software updater here.
Avira Prime
Their Prime version includes all features of the Internet Security Suite together with their premium products along with VIP customer support. In other words, this gives you convenient access to all Avira premium services. You may check out the review that sheds more light on the prime version of Avira here.
Let us look below the hood to check out all the features of some of these versions.
A-List of Avira Features
• Blocking of annoying popup ads
• Blocking of threats in real-time and repairing infected files too
• Safeguards your privacy
• Secures your home network
• Helps you manage passwords
• Surf, shop, and bank safely
• Blocks evolving cryptoware
• Free customer service via email and toll-free number
• Generate and store passwords automatically
• Online account protection
• Automatically updates your other programs and drivers
• Fixes flaws in software
These modules are fantastic as they ensure that your computer runs flawlessly, and installs patches in real-time. I gave them extra brownie points for those features.
You may also head over to the company's website to have a broader picture of the features of each of the versions mentioned earlier.
Their Prime version includes the additional features:
• Automatically create extra storage space in your computer's hard disk drive by cleaning your PC
• Encrypts and masks your web traffic, and helps you to access your favorite audio or video streaming service irrespective of your geographical location
• Protects you from identity theft; thereby, preventing financial loss
• Allows you to install their premium mobile applications, which includes security, performance, and privacy applications for both the Android as well as the iOS platforms
• Allows you to access all of their future products
It seems that AVIRA has not left any gaps uncovered in their AV software.
Avira Pricing
The price of their Antivirus Pro is $44.99 per year while that of the Internet Security Suite is $57.99 per year. The Total Security Suite costs $109.99 for one year. Discounts are available from time to time on the company's website.
The Prime version costs $99.99 for 5 devices for one year and $129.99 for unlimited devices. There is an additional offering in their Prime version that offers you the flexibility to pay a flat monthly charge. The cost for this is $9.99 per month for 5 devices and $12.99 monthly for unlimited devices.
If you are not satisfied, you can cancel the subscription at any time you want. This is an extremely good feature for those who believe that they do not require the additional benefits offered by this version and want to downgrade to a lower version.
Avira Software Updater
I was amazed by their software updater module, which checks the version of software installed on your PC and upgrades them whenever the vendors release a new version or just a security patch. You can also check the update status of the programs installed on your PC through their on-screen console.
It highlights the programs for which updates are available and allows you to update them one by one or all at once with the click of the mouse button. The software updater covers more than 150 of the most popular programs such as Skype Foxit PDF Reader, 7 Zip, etc.
In addition, the vendor offers a 30-day money-back guarantee. If you are not satisfied with the performance of their software, uninstall it from your computer, and request a full refund. Bear in mind that you have to pay an extra monthly/ annual charge for the software updater if you want to use it with their "free" version.
Avira Antivirus vs AVG
Both programs have certain features that the other does not. Here are comprehensive details for those who want to compare AVG and Avira to ascertain if they should purchase AVG or Avira.
Avira
Avira has another interesting security feature not mentioned on its website. This program automatically blocks threats from attacking your computer through the USB ports of your PC. Hence, it eliminates the threat of your computer being affected in case someone unknowingly reads and inserts an infected USB drive into it.
Unfortunately, clicking on the "OK" option in the popup box permits access to the drive. I wish that a future version of the program totally blocks access to the pen drive after it finds traces of virus or malware after scanning it.
The program performs really well when it comes to detecting zero-day threats and was able to detect nearly 99% of viruses installed on the test PC.
You may not notice any significant impact on system resources while using this program in terms of slowing down the computer. I strongly suggest that you opt for the paid or Prime version rather than the free version.
You do not need email protection if you are using web-based mail like Gmail, as these mail providers have their inbuilt virus scanners.
The other difference was the USB protection, which, as I mentioned above, is not foolproof as anyone can click on the "OK" key to allow the computer to access the USB drive.
Avira Router
Avira also offers a special router for an extra charge that protects all of your connected devices. The icing on the cake is that you have to only pay one price for a lifetime subscription.
I was bowled over by the excellent performance of the antivirus offering from Avira, particularly because of its scanning speed and easy-to-understand interface.
The free version should be more than sufficient for more users. However, I would recommend any of the paid versions (Antivirus Pro, Internet Security, Total Security, or even the Prime version) for owners of small and medium businesses and for people who need full protection.
In addition, Avira offers a lot of add-ons, which are primarily trialware. You have to pay for them to function fully. I was pleased by the included firewall manager.
Avira Free vs AVG Free Antivirus
After testing the AVG versus Avira free versions, I can safely say that I found AVG free version somewhat better than Avira during my evaluation of both. It is ideal for those who want a basic and decent antimalware program and do not want to pay for its advanced features.
Unlike other similar programs that suggest you uninstall your existing antivirus before installing their program, AVG runs smoothly in tandem with the antivirus installed on your PC. Overall, this software blocked and quarantined malware from entering into my computer.
However, there were a number of threats already on my computer before I installed AVG. This was not an issue as AVG was able to detect and quarantine those malware and Trojans after performing a full system scan.
AVG also provided detailed on-screen descriptions of the threats that it discovered and quarantined. This is unlike other similar programs that just offer generic warnings without providing exact details about them.
It also helps you to restore a program from the quarantine if it was quarantined because of a false positive.
Instead of depending on browser extensions, AVG displays a pop-up message each time you try to visit a site containing malicious content. Unfortunately, this program does not offer a personal firewall as Avira does.
It also informs you if your computer contains an out-of-date software, and even detects weak passwords stored that you should strengthen.
Given the rich features available on its "free" version, I did not find any reason to complain, considering that it has a more powerful engine than that offered by other antivirus solutions.
AVG vs Avira Comparison – My Opinion
On the one hand, if you ask my opinion about AVG compared to Avira, I will put AVG slightly ahead of Avira because of its enhanced ability to trap and clean malware during a full system scan. On the other hand, I will give additional points to Avira, as it includes a personal firewall.
Is Avira Better than AVG? (or Vice Versa)
Therefore it is tough to say which is best. One group of individuals asked me the above question while another group asked: "is AVG better than Avira?" I suggest that you try the free versions of both of them to determine which one is better suited for you. It is the best way of finding out the pros and cons of AVG antivirus vs Avira.
How they Both Perform on Android and Mac
Both companies provide security software for both Android and Mac and both of them are equally efficient. I found no shortcomings while comparing the two programs for their efficiency on the Mac and Android platforms, respectively.
Conclusion
In 2022, I would give the same marks to both of these computer security programs.