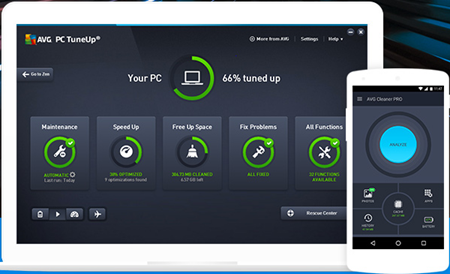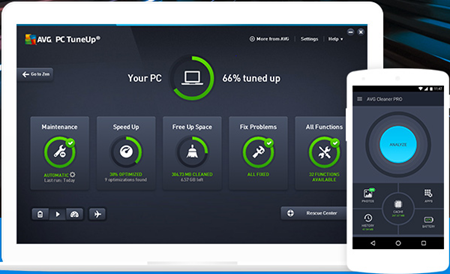 Have you ever wondered why your PC, which booted within a couple of seconds and launched your favorite program and games has slowed down considerably over the months? It might be due to fragmentation of your drives and outdated entries in the Windows registry.
First, let us understand what fragmentation is all about.
When you install a program in a newly configured computer, it writes the information in a systematic way on its hard disk drive. When you delete files or uninstall a program, it leaves an empty space on the computer's hard disk drive HDD.
The next time you install another program or store files, they get stored in the first empty space (sector) available in the HDD. If the size of the file is bigger than that space, it writes the remaining portion of the file in another sector.
When you try to access that file in the future, the read/write head of the hard disk drive has to move to different sectors of the HDD to gather bits and pieces of the file before rendering it. This takes time, and slows down your computer significantly, especially if it is highly fragmented.
Although the Windows operating system contains a defragment utility that ought to put the files in a sequential manner on the HDD, it rarely does the task efficiently, slowing down your computer significantly. This is where you need the help of third-party professional defragmentation programs like AVG TuneUp.
What About the Registry?
Windows stores all information about programs installed on it in the registry. You can consider it as a type of index that has information about the programs and files on the HDD of your computer. Each time you install a new program on your computer or add a file, information about the same is written on the registry.
When you uninstall a program using its uninstaller utility, it should remove all traces of the program from the registry. However, the harsh reality is that only a small percentage of the uninstaller utility of programs does this task efficiently. Most of them fail to remove all traces of the program from the registry.
As a consequence, the registry, too, becomes bloated with unnecessary information, which causes it to slow down, and slow down the speed of the computer in the process.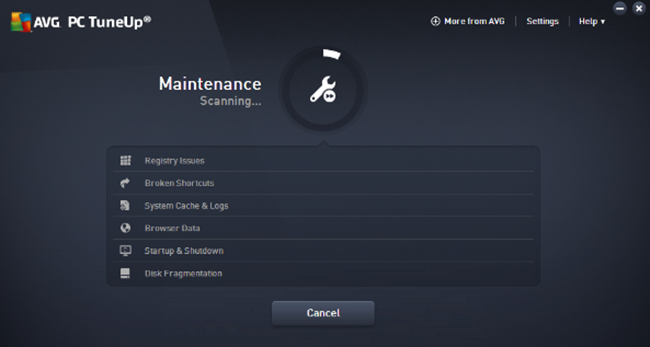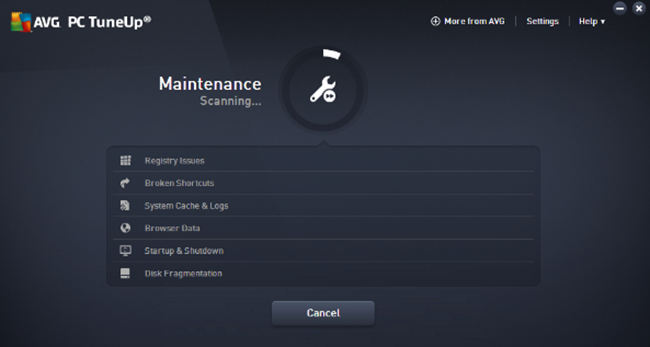 Using a dedicated cleanup program such as AVG PC TuneUp allows you not just to remove unnecessary traces of data from the registry but defragment it to boost the speed of your computer in the process.
The AVG PC TuneUp also clears data from the recycle bin of your computer and clears the .tmp files, generated during the installation of programs and games. There are many other factors that slow down the speed of your computer.
Fix Browser Speed
Each time you visit a website, it stores details of graphics and other information of that site in your browser's cache. This helps those sites to load faster the next time you visit it, as your computer does not have to download the images and other information from that site.
You might have noticed that the first time you visit Gmail's site to access your email, you were requested to sign into that site. Once you have inputted your username and password, the browser requests whether you would like to save the login information. If you select "yes" you will not have to input those details the next time you visit Gmail. It is the same when you visit other sites.
These images and other files are saved in the "cache" of your browser. Over time, the browser's cache becomes so inflated that it takes a long time for the browser to launch and even open websites.
You can clear the cache of your browser and restore its speed with the help of a dedicated utility like AVG PC TuneUp 2022, which is the latest version of this awesome PC utility bundle.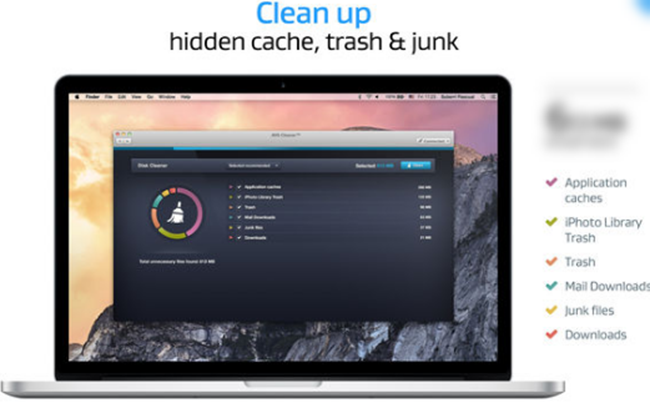 This is just the tip of the proverbial iceberg, as you can depend on AVG TuneUp 2022 to do a lot more. In simple language, AVG PC TuneUp 2022 is the Swiss Army Knife of utilities required to boost the overall speed and performance of your computer.
What is AVG PC TuneUp?
It is a simple and nifty software that boosts the speed of your computer manifold and makes it perform as it used to when you purchased it.
The aim of this AVG PC TuneUp review is to educate you on how to keep the condition of the hard disk drive of your computer healthy, how to keep it free of garbage, and how to arrange the files in it in a sequential manner so that you do not face any sluggishness when using your computer.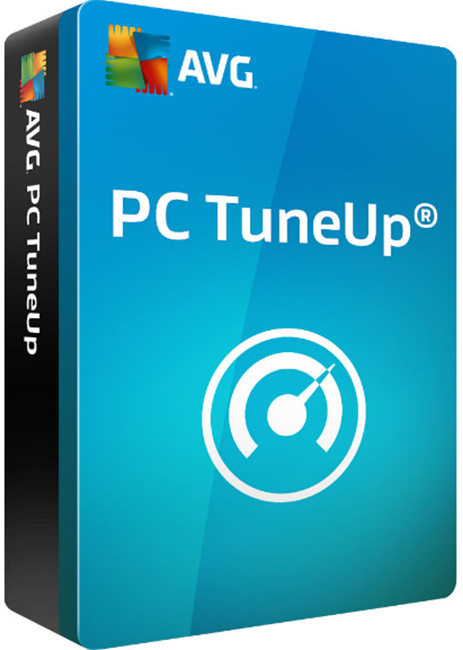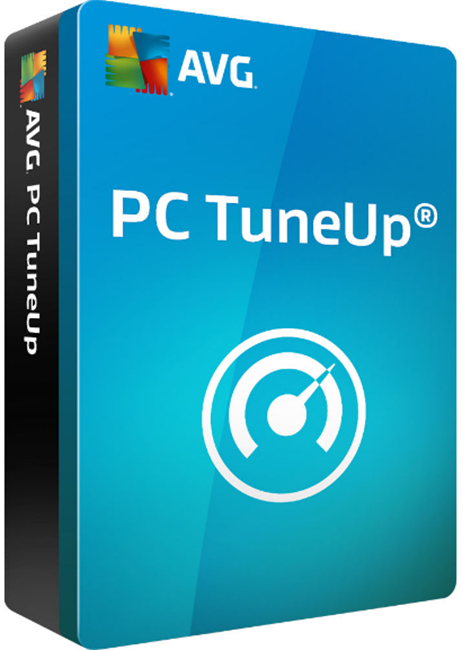 I have tried other system utilities in the past but was surprised by one awesome module while testing AVG PC TuneUp Pro 2022. While testing the program for this AVG PC TuneUp review, I discovered that it also allows you to put unnecessary programs into hibernation mode, freeing up PC resources.
When you boot your computer, several programs get loaded and keep on running. Some of them, such as your antivirus, is important. However, many others are not required, yet start during Windows launch, slowing down your PC in the process, as they use up your computer's CPU and RAM.
You can use AVG TuneUp Pro to select programs that you do not want to launch at startup, preventing them from launching during the bootup process, improving the performance of your computer. You can turn on any of those programs with the click of a mouse button when you require them.
Uninstalling Hidden Programs Effortlessly
This AVG TuneUp review would not be complete if I did not mention how you can use it to uninstall hidden programs effortlessly.
Many computer users, especially those who are using a PC for the first time, believe that they can remove an unrequired program by simply deleting its folder. On other occasions, they just delete the shortcut to the program from the desktop, thinking that this will delete the program associated with the shortcut too.
I want to explain in this AVG PC TuneUp 2022 review, that such actions do not remove the program, and they remain hidden in the hard disk drive of your computer, slowing down its performance considerably.
The AVG PC TuneUp 2022 latest version, allows you to find and remove all unwanted programs from your computer's HDD. Once you run this program, it will detect all programs installed on your computer.
Be prepared for a surprise when you find AVG System TuneUp detect programs that you thought that you had deleted after you install and use it to scan the hard disk drive of your PC for the first time. Simply select the programs you want to remove and click on the delete button to remove all traces of these programs.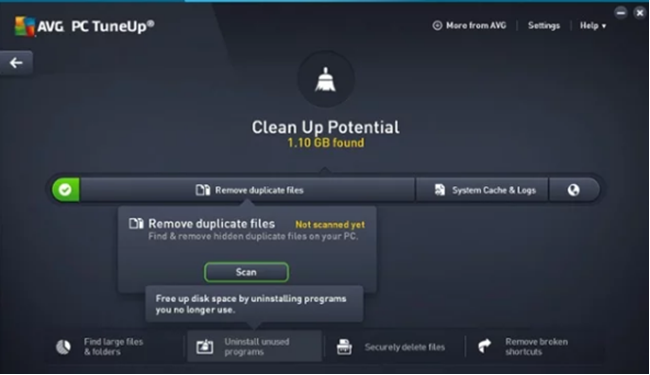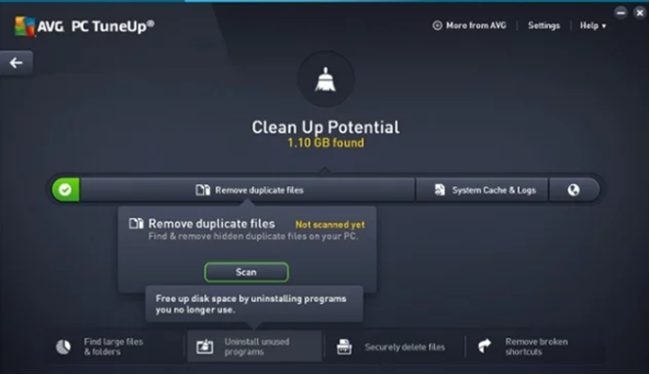 The AVG PC TuneUp Utilities 2022 removes traces of these programs from the registry as well. Computer experts can perform this task manually by deleting unnecessary programs from different areas of the HDD, as well as searching the registry for entries related to that program, but even the average expert cannot conduct such a task.
The AVG TuneUp software, allows average and even advanced computer users to clean up their PC of all clutter. The AVG Tune-Up your PC is unarguably the best and most user-friendly program available and is, perhaps, the only program in its category, which can free up the space of the hard disk drive of 200+ applications.
Is AVG PC TuneUp Free?
One of the biggest advantages of this program is that it works with most versions of Windows. Although you will find a single installer on the vendor's website, the installer detects the version of Windows you have installed on your PC, including its architecture, and completes the installation process accordingly.
Therefore, do not waste time searching their website for AVG TuneUp Windows 10 installer, for instance. Simply download the AVG PC TuneUp latest version and install it. It will work for Windows 10, Windows 7, Windows Vista, Windows 8, Windows 8.1, and Windows XP (XP3). It works with both 32 bit and 64-bit versions of Windows too.

When you navigate to the AVG PC TuneUp download page, you will find options to download AVG PC TuneUp paid and free versions. Those who have any doubts about this utility program can click on the "free" AVG TuneUp 2022 download icon. Their browser will automatically be redirected to a page that automatically downloads the installer to your hard drive.
In case the download does not initiate, they should click on the "click here" link to begin the free AVG TuneUp download process.
Remember, when you opt for the "free" AVG PC TuneUp download, you will get a stripped version of the program that does not have the potentiality of the paid version. I personally recommend readers of my AVG TuneUp 2022 review to download the paid version, as it provides total cleaning of their computer's HDD and boosts the speed of their computer significantly.
Does AVG PC TuneUp Full Version Support Different Languages?
Do not worry if you are from a country where the native language is not English, as AVG PC TuneUp unlimited (the name for the full or professional version of AVG TuneUp) supports diverse languages such as Turkish, Swedish, Spanish, Slovenian, Russian, Portuguese (both for Portugal and Brazil), Polish, Norwegian, Malay, Korean, Japanese, Italian, Indonesian, German, French, Dutch, Danish, Czech, and Chinese (both simplified and traditional).
You will find an option to select the language during the installation process.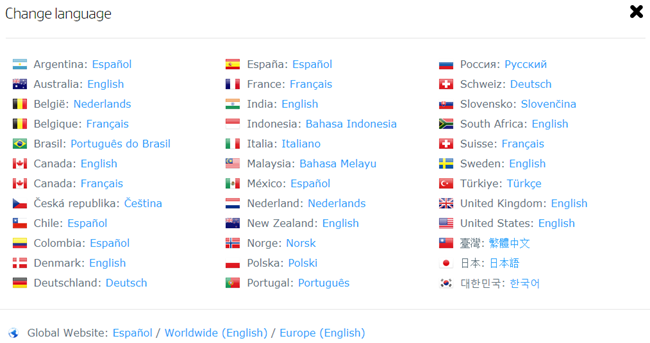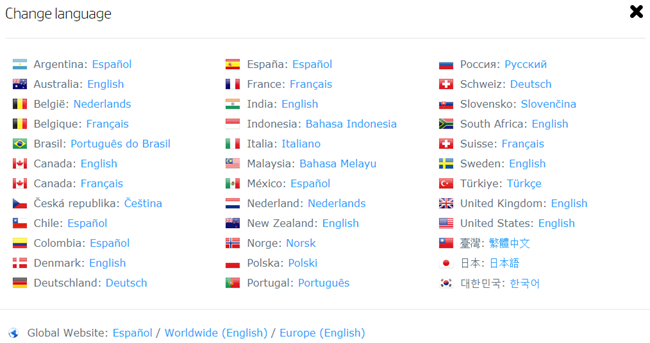 After installation, all the menus and the prompts will appear in the language you chose during the installation process. This is another rare feature that is not available in most other PC cleanup and tuning utilities.
Does the Program Have A Steep Learning Curve?
AVG TuneUp Unlimited 2022 is the simplest program of its type. To use a common cliché, "it is so simple to use that even your grandmother can use it." Once you have installed the program and have launched it, you will find a user-friendly screen that displays its different functions.
I suggest that you first use the "Scan PC" function to scan the HDD of your computer and get a report of the problems.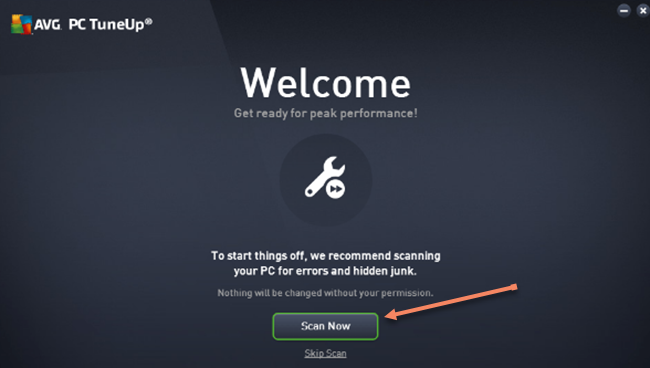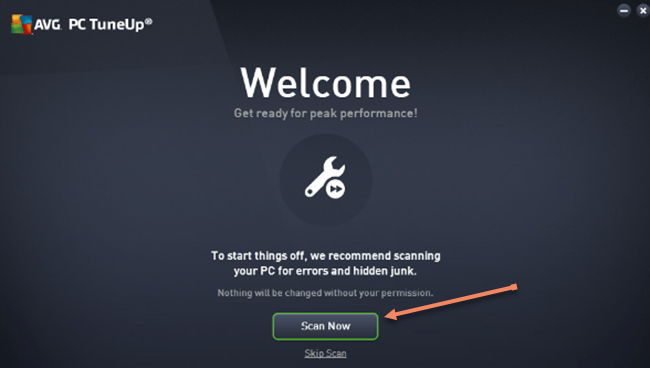 You can then proceed to complete all the cleaning process in one go, or select separate cleaning options such as cleaning of the registry or defragmentation of your computer's hard disk drive.
In all cases, you will find that the program is extremely user-friendly. In fact, most users were able to master this utility after using it two to three times. If you still face any problems, you can always seek support from the vendor's support staff, available round the clock for your assistance.
Those who wonder if AVG TuneUp is any good will find out the answer when they notice an amazing boost in their computer's performance after running this utility.
AVG TuneUp Utilities 2022 Download
When you visit the website of AVG Tuneup, you will find two download options: "free" and "paid." I strongly suggest that you download AVG TuneUp 2022 paid version as AVG PC TuneUp price is a paltry $49.99 per year for a single PC. You may check here for available discounts.
Pricing
The AVG TuneUp price is negligible, considering the time this utility saves you by boosting the speed and performance of your computer. Once you click on the "Buy Now" icon, you will be requested to fill up a short online form with your personal information such as your name and email ID.
Once you complete this process, you will have to pay the price online through a credit card and some options. Your browser will then be redirected to the AVG PC TuneUp 2022 download page. Download the installer and install AVG PC TuneUp on your computer.
Check your email, as you will find an email from AVG, which contains a serial number, required for completing the registration process of AVG TuneUp. Run the program, and allow it to scan the HDD of your PC. The number of errors that it finds will surprise you.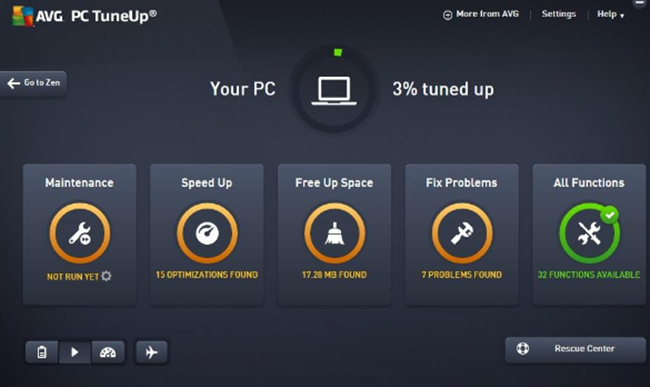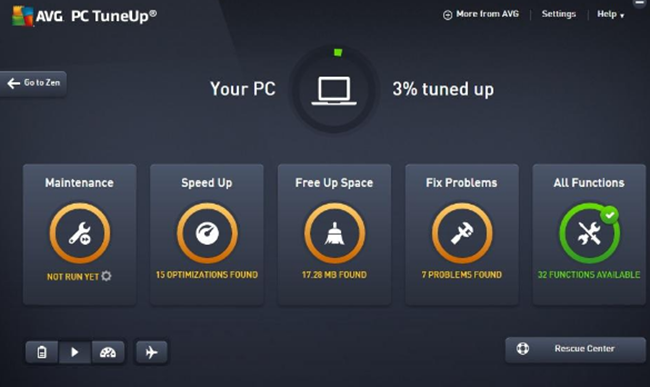 Complete the cleanup process. You will be amazed by the massive increase in the speed and performance of your PC once the software has completed the cleanup process.
In view of the awesome performance of the AVG computer Tune-Up program, it is not a surprise to find that most software magazines give 5-star to AVG PC TuneUp ratings in their reviews.
You can be sure that the boost in speed of your PC by AVG TuneUp Ultimate will fascinate you so much that you will recommend Tune-Up by AVG to your friends and colleagues too. Remember, always use the official vendor's site for the AVG TuneUp 2022 download process.